主頁 » 新闻 » Lyons Place first housing in UK for drone deliveries to residents
Lyons Place first housing in UK for drone deliveries to residents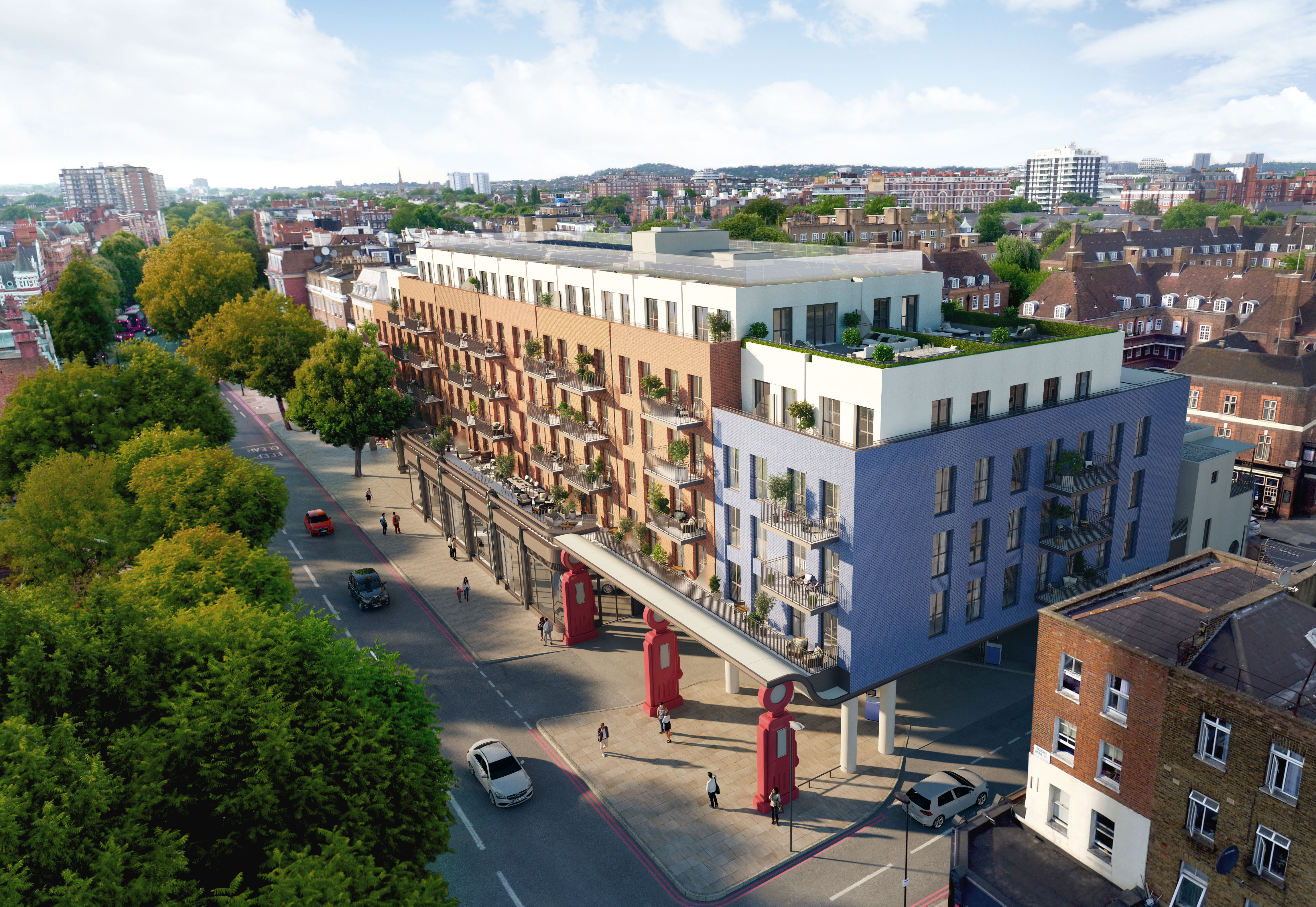 Lyons Place vision – Edgware Road
Lyons Place on Edgware Road is currently on track to be the first housing in the UK to receive commercial packages via drone delivery services.
Client Almacantar have partnered with Skyports, a company that is investing in the future with rooftop 'vertiports', a system that will allow drones to can come and go freely throughout the day, and something that they predict will be as common as bike racks once drone restrictions have been lifted.
Having recently been featured on Dezeen and Homes and Property, the interest in this is extremely exciting, with Farrells leading the way by incorporating this in to the design – something that will need to be considered for most urban projects in the future, as 15 rooftops have already been allocated in the city for vertiports, and many more are expected in the next few years.
Companies like Amazon and Google have already invested heavily in their drone delivery technology service, which is expected to take up to five years to start.
We are adapting to technological trends and the increase in consumer goods purchasing that is starting to shape the urban cities we live in. This is a new level of connectivity within the urban city and we believe this will become the norm in the near future.
Ade Awoye, Lead Architect, Farrells