主頁 » 新闻 » Masterplanning for a Smarter Urban Future
Masterplanning for a Smarter Urban Future
Few countries have witnessed the same level of rural-to-urban migration as China, now home to around 1 billion urban residents. But urban migration is accelerating in other countries too. The UN projects that 68 per cent of the world population will live in urban centres by 2050. Now, our growing cities are inspiring a new generation of urban master planners focused on making the places where we live and work more liveable, sustainable, and prosperous for years to come.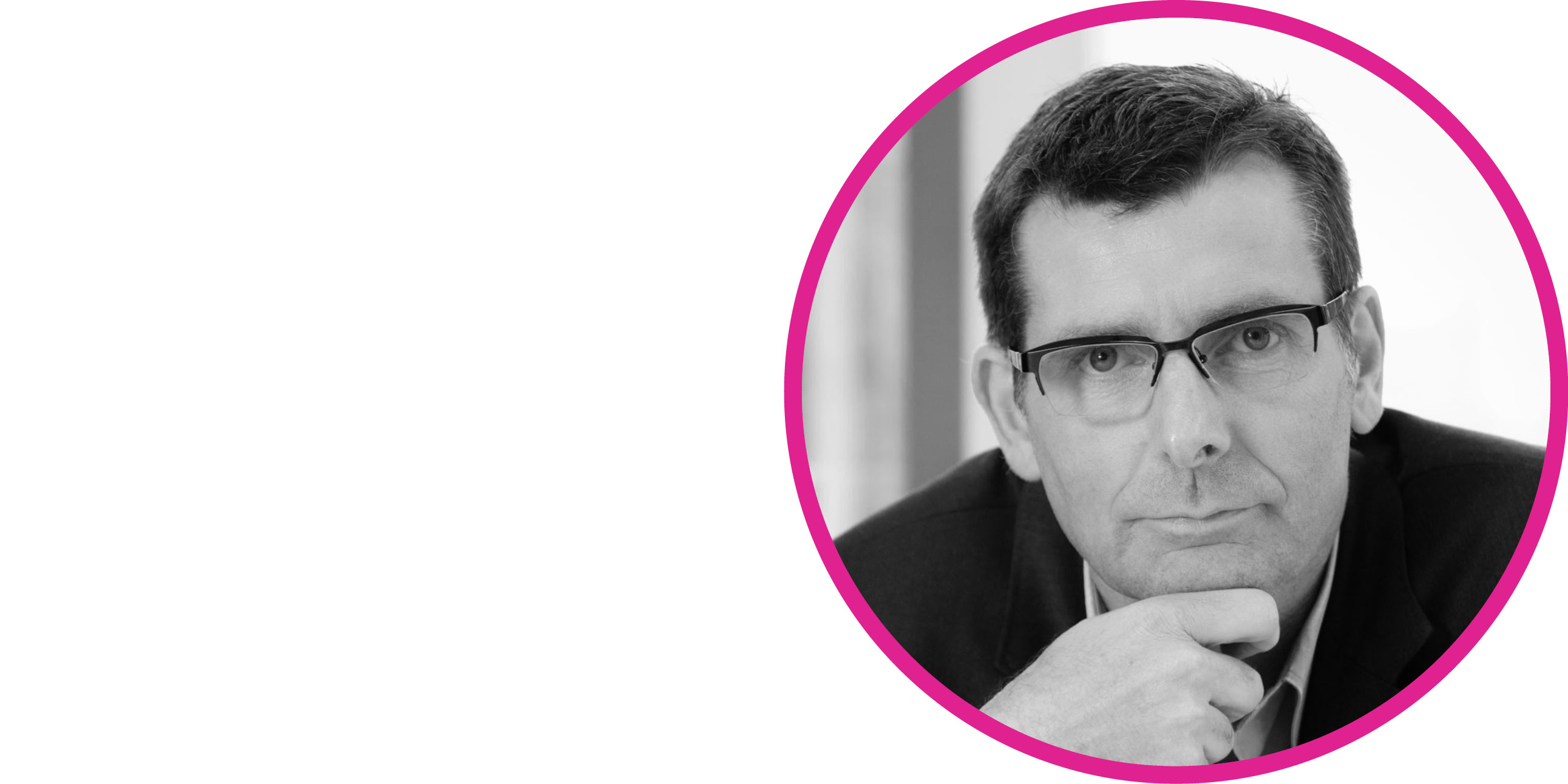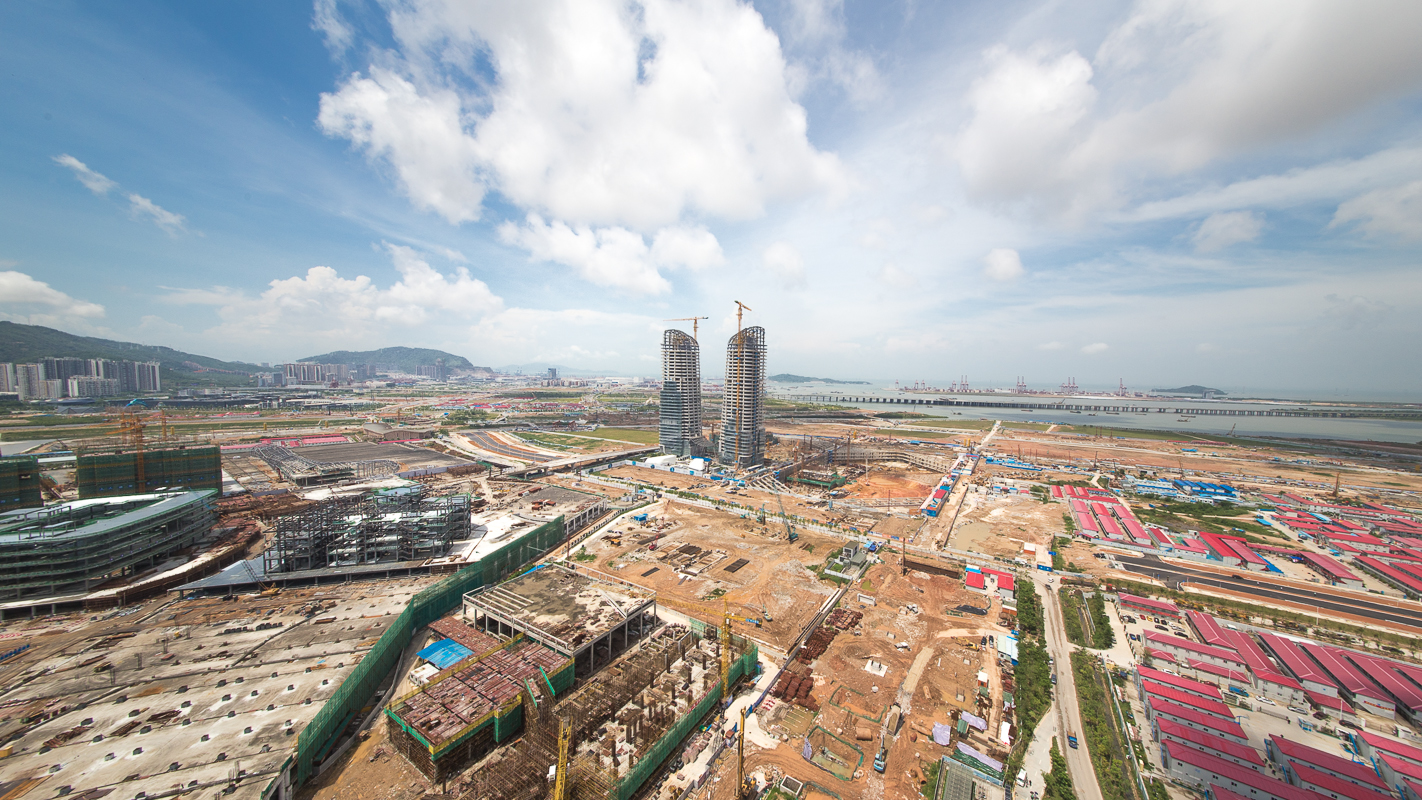 One Excellence, a new 'instant city' in Shenzhen's rapidly growing Qianhai district – poised to add 25,000 new inhabitants by the end of 2021 – epitomises this modern-day master-planning approach. The low-carbon development, completed in late 2020 by the Farrells team in Hong Kong, is built on reclaimed land near Qianhai Bay. Although falling within the city's street grid network, the development features curved intersections and smooth, fluid geometrical shapes to break from the architectural monotony present in other areas of the city.
In developing a vast, multifunctional and smartly densified destination, Farrells had to carefully balance end user needs and transit-orientated design. The vision was to create a '15-minute walkable neighbourhood' which connected work, retail, leisure and recreation space. Key to this was designing truly connected buildings, in both aesthetics and functionality. One Excellence is also a transit-oriented development (TOD) located near five metro stations, with the aim of mitigating vehicle traffic by providing residents and workers with more convenient transit options.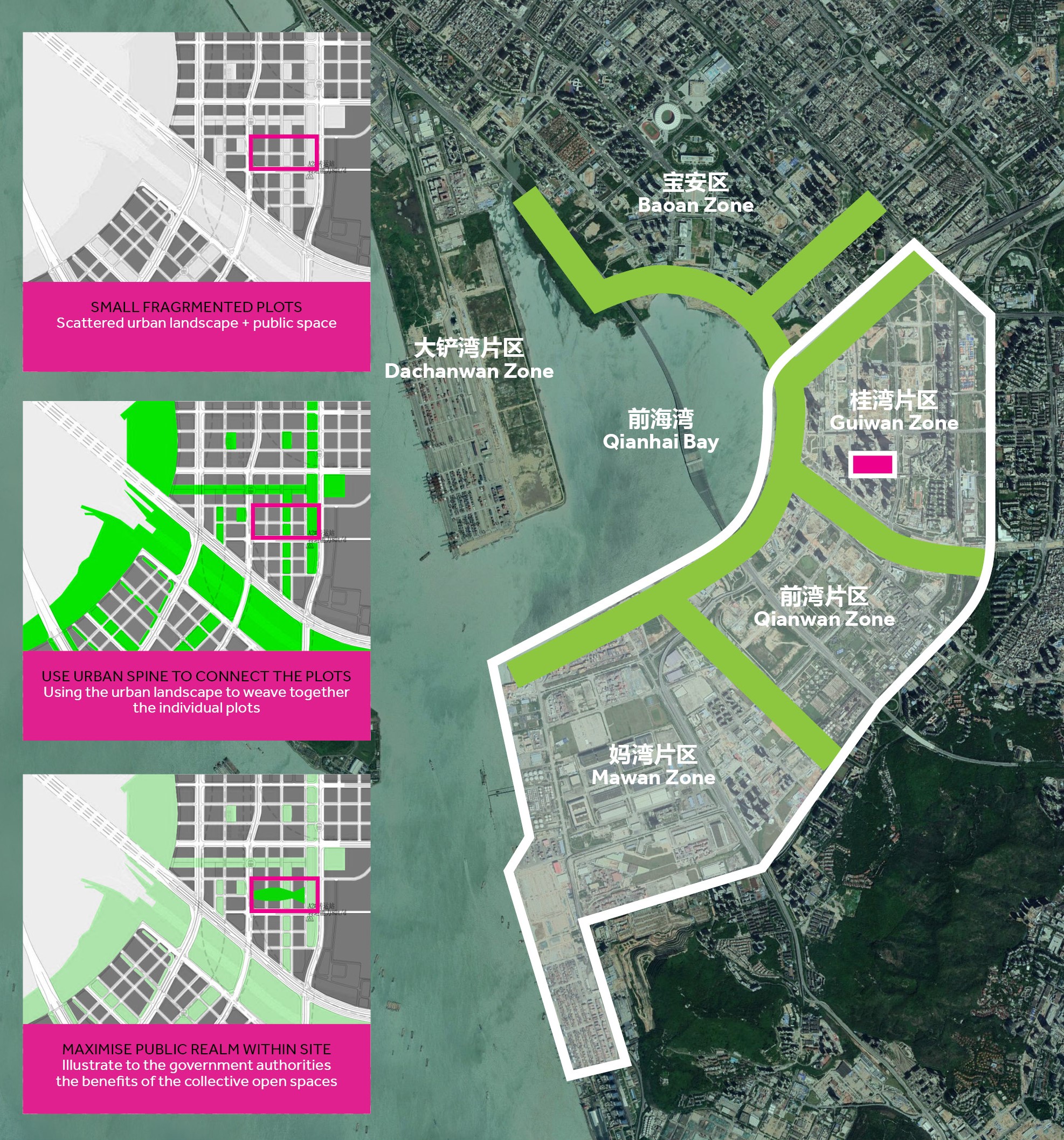 The scheme's six towers and series of street-level pavilions exhibit a rich variety of modern architecture. Featuring four office towers – including the 300m landmark tower, the iconic 180m gateway towers and two residential towers – each 'tower lot' has its own individual design flare and public realm benefit. Inspired by the coastal proximity to Qianhai Bay, the development's wave and ribbon-like forms distinguishes One Excellence from neighbouring schemes.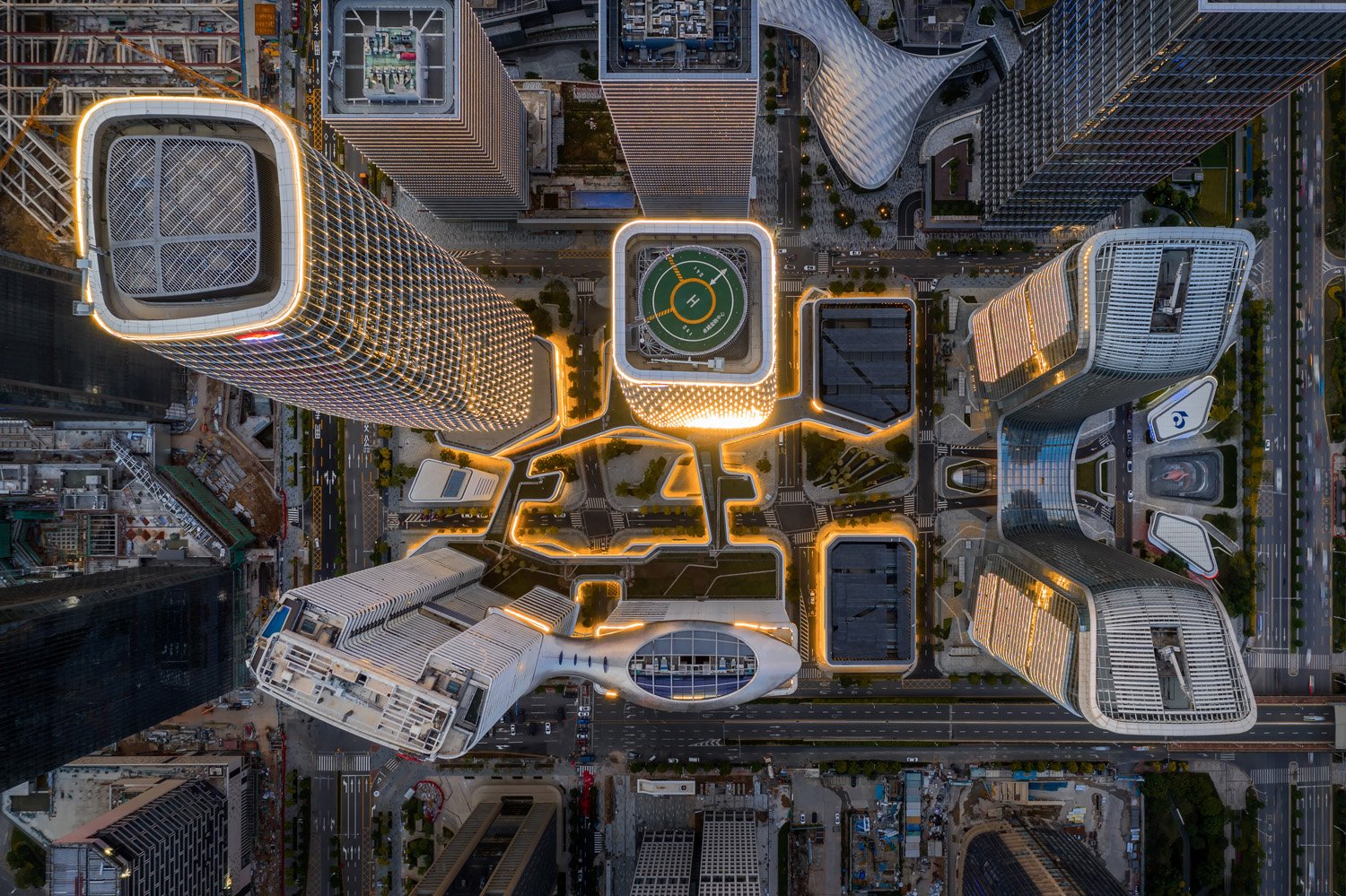 One Excellence's landscape urbanism is a crucial part of the overall masterplan. Centred around a green urban spine, fingers from the bay span into the tower lots, maximizing and creating more visually verdant corridors. Crucially, it places public realm at the heart of its designs and centres on connectivity and interactive, multifunctional streetscapes. Layered open air foot bridges again maximise the impact of the space for pedestrians, providing outdoor recreational areas that connect users with nature and support health and wellbeing.
The gateway towers are not only visually impressive but defy the district's grid continuity by combining two separate land plots and by being themselves interlaced together. With a 'swooping' canopy to link the towers and a grand lobby entrance, the design required a change of road layouts on the ground floor level to incorporate this standout architectural feat.

The other towers incorporate end users through their own individual, distinctive quality. The One Excellence residential towers include a 'sky sculpture' clubhouse for resident usage, which is perched halfway up the slightly offset towers, creating a cloud-like feature. The remaining commercial towers adorn a softer façade, with gently tapered roofs evoking the form of sails on a ship.
While different in their architectural styles, the towers all have one thing in common: a multi-layered retail space woven into its base. This serves to engage the walking experience around the development and ensure a self-sustainable community, reducing the carbon footprint of city transport. By eliminating large 'podia' style retail seen in some cities, these ground level, interactive spaces create a multi-functional, smartly compact district. Complemented by the integration of the metro network, these end user-focussed qualities cultivate a strong sense of place.
" Rapid urbanisation across Asia has meant that master-planning needs to adapt for the 21st century, with smart densification and empathic design needing to play stronger roles. One Excellence shows what can be done with the right level of expertise and when placing people at the centre of planning and design. We are proud at how the first phase of One Excellence represents an important milestone in Shenzhen and positively leads the way for the future of this emerging district "

– Stefan Krummeck, Director at Farrells