Home » News » A New Urban Sanctuary
A New Urban Sanctuary
One Excellence is ahead of its time in many ways, establishing a new typology of what can be achieved in high-density urban environments. Our people-centric vision has opened up the portal for more architectural achievements that are helping to transform Shenzhen as well as other cities across world. We are pleased to share some fresh images of One Excellence centred around the diversity of its architectural façade and urban landscape, which we hope you all enjoy.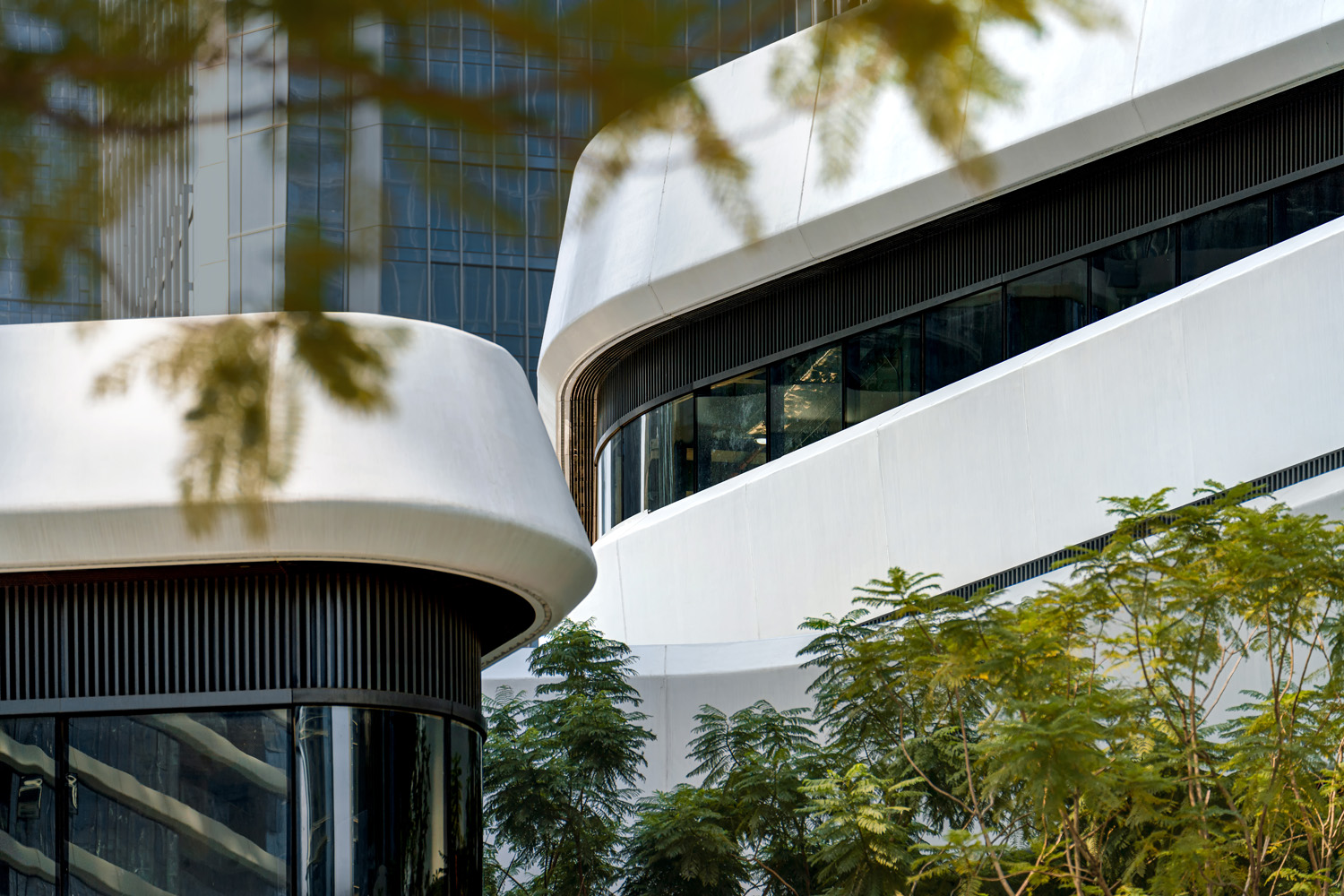 The ongoing pandemic has forced the world to rethink urban spaces like never before – bringing to the fore the importance of designing human-centric architecture that connects, stimulates and inspires. As a result, the concept 'habitable urbanism', centred around liveability, health and wellbeing, is a major movement spreading rapidly across China and the world.
New technology and the 24/7, multi-stimulant environment have heightened the need for varied, flexible spaces that bring a sense of respite and sanctuary in an otherwise endlessly interconnected environment. As a result of this, the idea of more design inspired by nature has become a dominant force. Biophilic design not only serves to connect people with the natural world, but also improves health and wellbeing by helping them disconnect with city life as well as bringing a sense of calm and serenity – particularly important due to Covid-19.
But across the board, there is more focus on delivering intimate spaces that reflect the needs of the individual. It has become less about macro-vision, and more about bringing forward multi-sensory, intimate spaces that celebrate the smaller, eye-level detail that maximise how we register and appreciate colour, texture, and material. These spaces are often further bolstered by intangible qualities, such as comfort and aesthetics.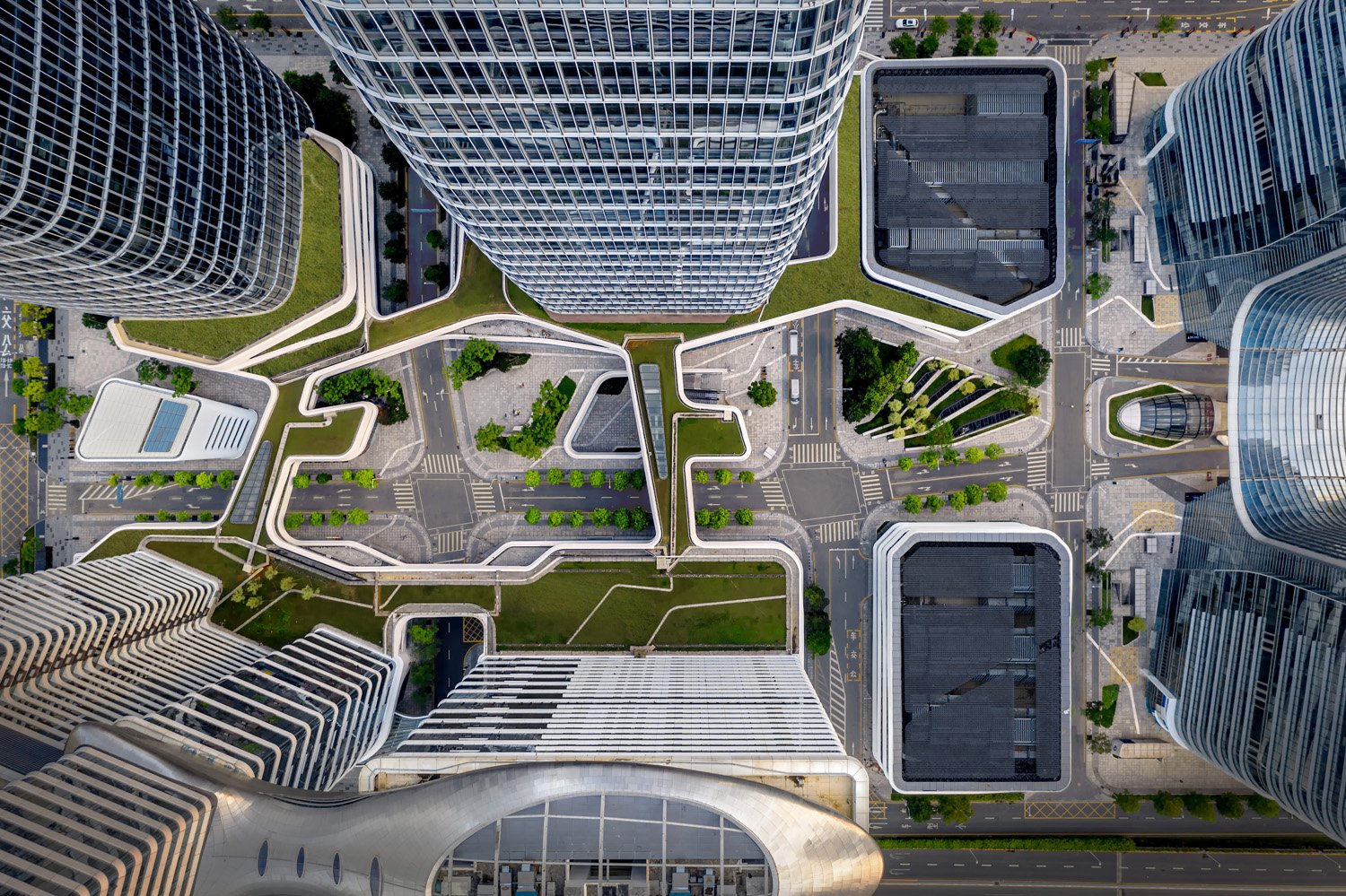 Farrells Hong Kong is proud to be at the forefront of this shift in architectural design thanks to One Excellence, our recently launched development to the west of downtown Shenzhen in the Qianhai district. The scheme is rooted in nature, inspired by the surrounding natural landscape and proximity to the waterfront. Not only that, but it embodies the very notion concept of co-existence – bringing together straight lines and edges that combine with curves and fluidity, resulting in a soft sensation set against the skyline.
Features such as the multi-layered, ground-level bridges and pavilions serve to bring a sense of place and community, as well as respite from the surrounding urban context. This juxtaposition of detail and layers also inspires feelings of harmony and effortless togetherness, showing how different building forms can co-exist.