Home » News » A Visit Like No Other – Sir Terry Farrell Visited Hong Kong Again
A Visit Like No Other – Sir Terry Farrell Visited Hong Kong Again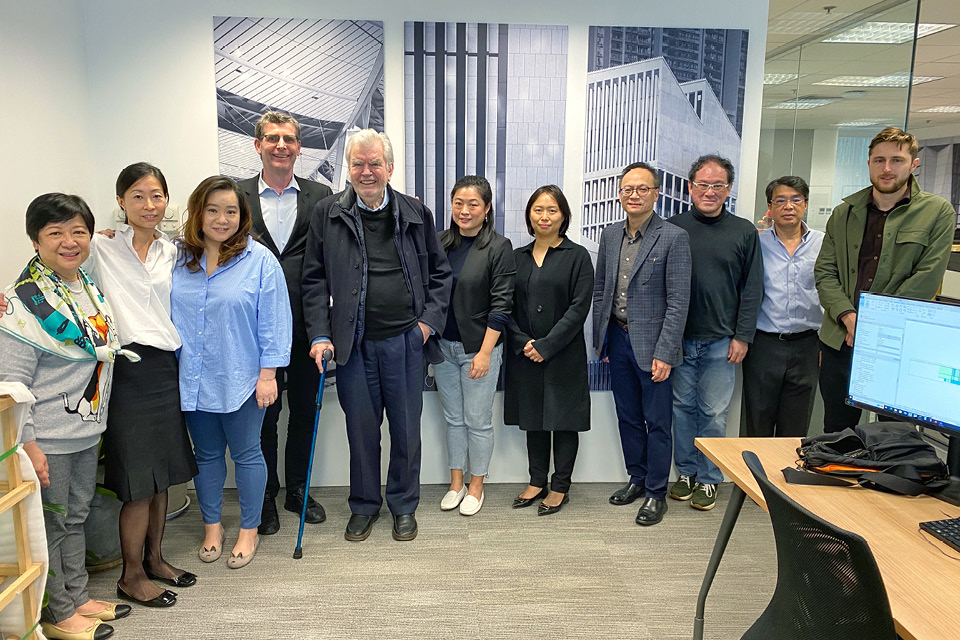 After a few years away due to travel restrictions, Sir Farrell was able to visit Hong Kong again and visit some of Farrells' projects. Colleagues at Farrells Hong Kong welcome Sir Terry and his wife and showed him the behind-the-scenes work that goes on for our more current projects.
Doryun Chong, Deputy Director and chief curator of the M+ Museum of Visual Culture, together with Gavin Erasmus, director of Farrells, personally guided Sir Farrell on a tour of the M+ Museum and the exhibition of his work, the Peal Tower on the Peak of the Pacific Peak in Hong Kong.
Our younger colleagues were filled with excitement and joy when they had the chance to meet Sir Terry in person. His legacy has had a significant and positive impact on the next generation of our architects, and we look forward to seeing them shine.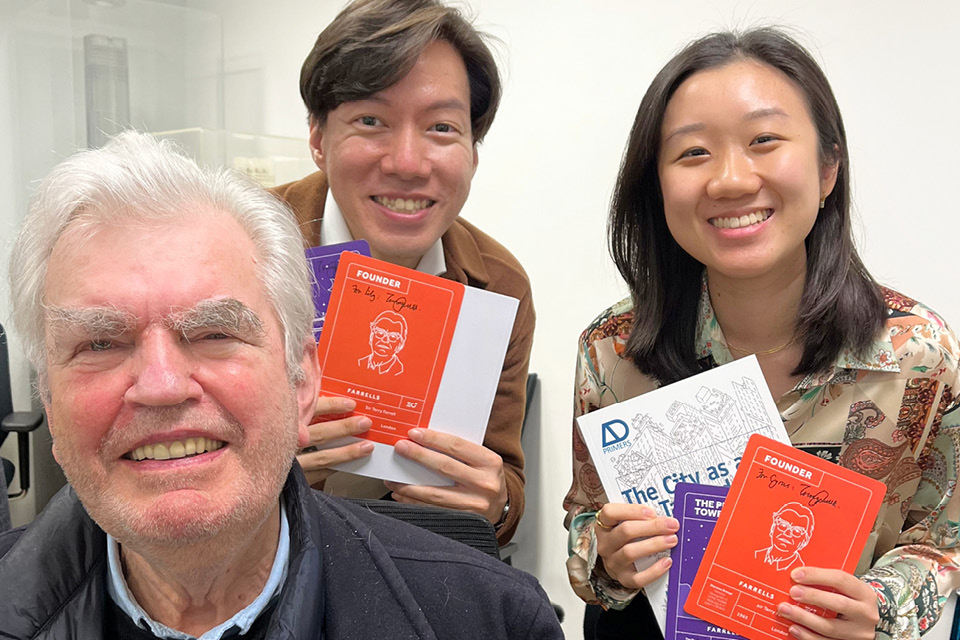 Sir Terry and our young colleagues – Cyrus Chan and Lily Lu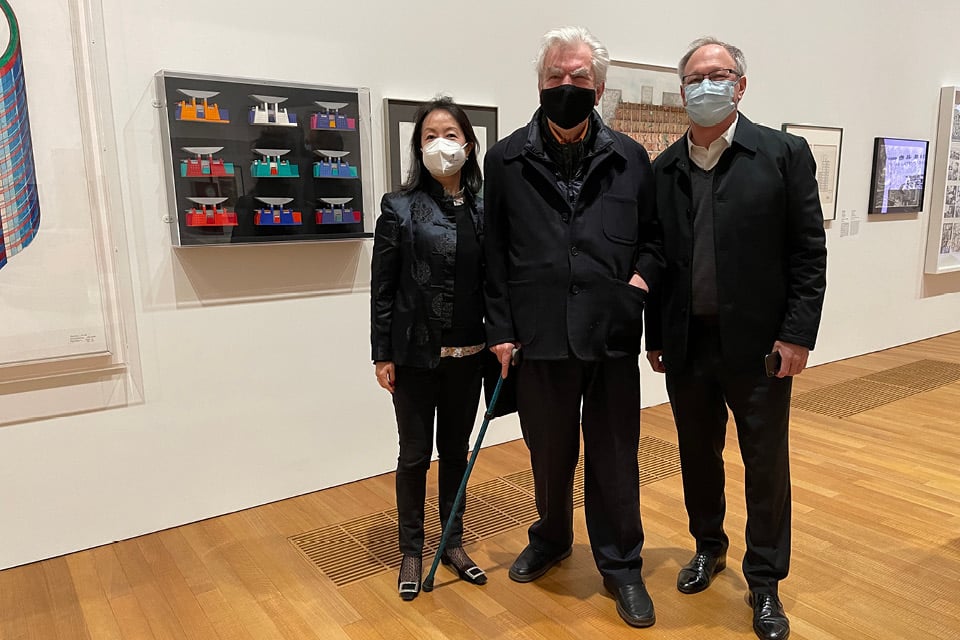 Sir Terry Farrell visited the Peak Tower exhibition at M+ Museum