Home » News » ART in MTR – Sung Wong Toi Station
ART in MTR – Sung Wong Toi Station
Art exists in various forms and places – and indeed can be designed and integrated in the most utilitarian of places. With a shift towards a focus on Hong Kong's bustling arts and culture scene, especially with the opening of our M+ Museum, art is becoming an integral part of our daily lives.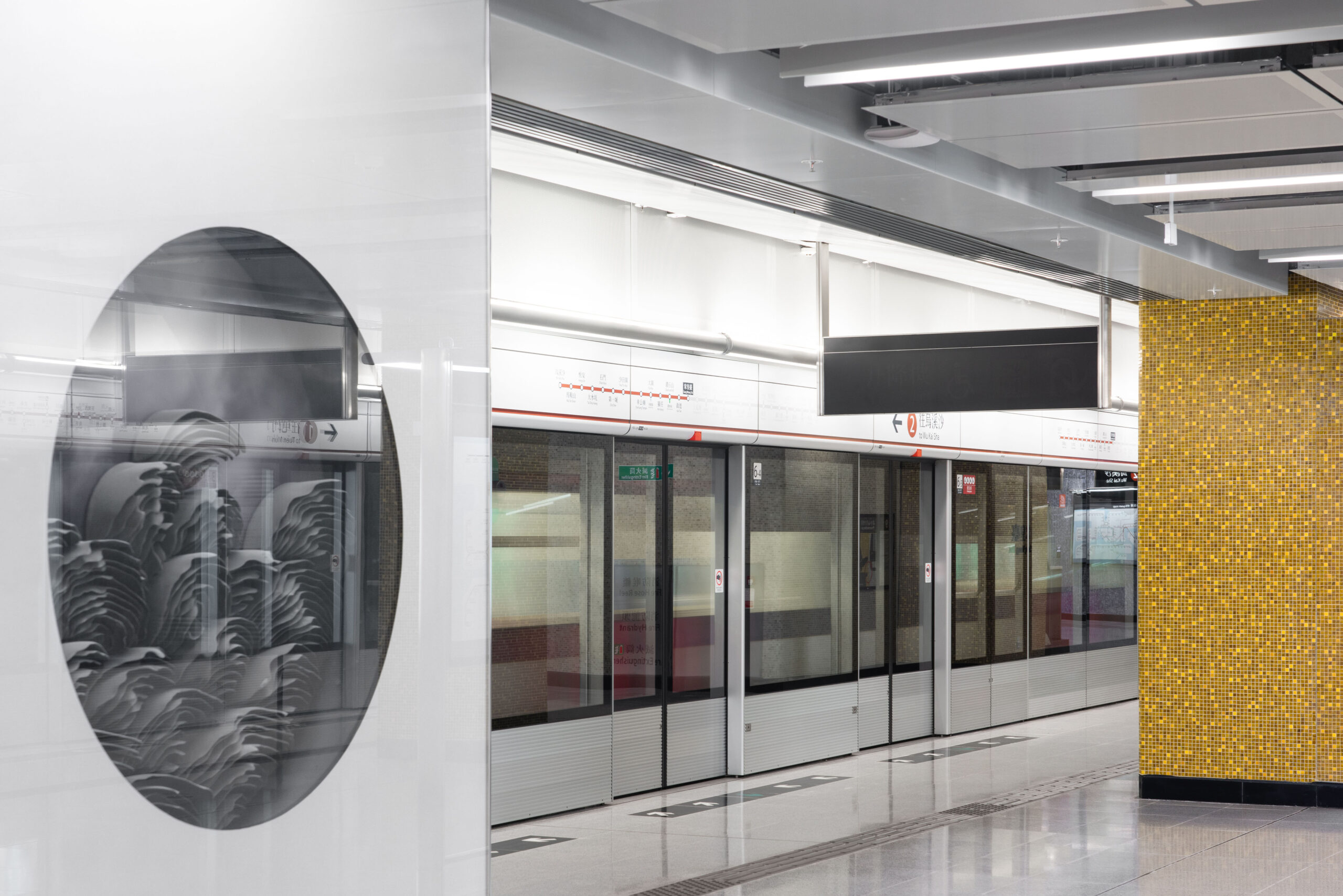 Tuen Ma Line opened to the public earlier this year, marking a significant milestone in Hong Kong's railway network development. Sun Wong Toi station has uniquely incorporated local features to reflect the history and diverse culture of Kowloon City District, while facilitating residents' convenience and enhanced access to different areas.
In addition to the archaeological relics on display at the Sun Wong Toi concourse, the platform level also features Hong Kong artist Fiona Wong's ceramic piece "Earth Song." Wong's creation encapsulates the aesthetics of the Song Dynasty in contemporary light. The artist distilled the spirit of the artifacts combined with inspirations drawn from paintings of the time.
This project was delivered in collaboration with Arup, along with our AP Felix Li Project Director Chris Yee DLR Jason Doo and the team at Farrells.
Photo Credits: Kris Provoost, Jackie Chung