Home » News » ART in MTR – To Kwa Wan Station
ART in MTR – To Kwa Wan Station
Art exists in various forms and places – and indeed can be designed and integrated in the most utilitarian of places. Unlike our other station at Sung Wong Toi, that has art pieces and archaeological relics inspired from the Song Dynasty integrated within the station, To Kwa Wan Station displays a collection of memorabilia and photo collages shared by the local community to depict their stories of home.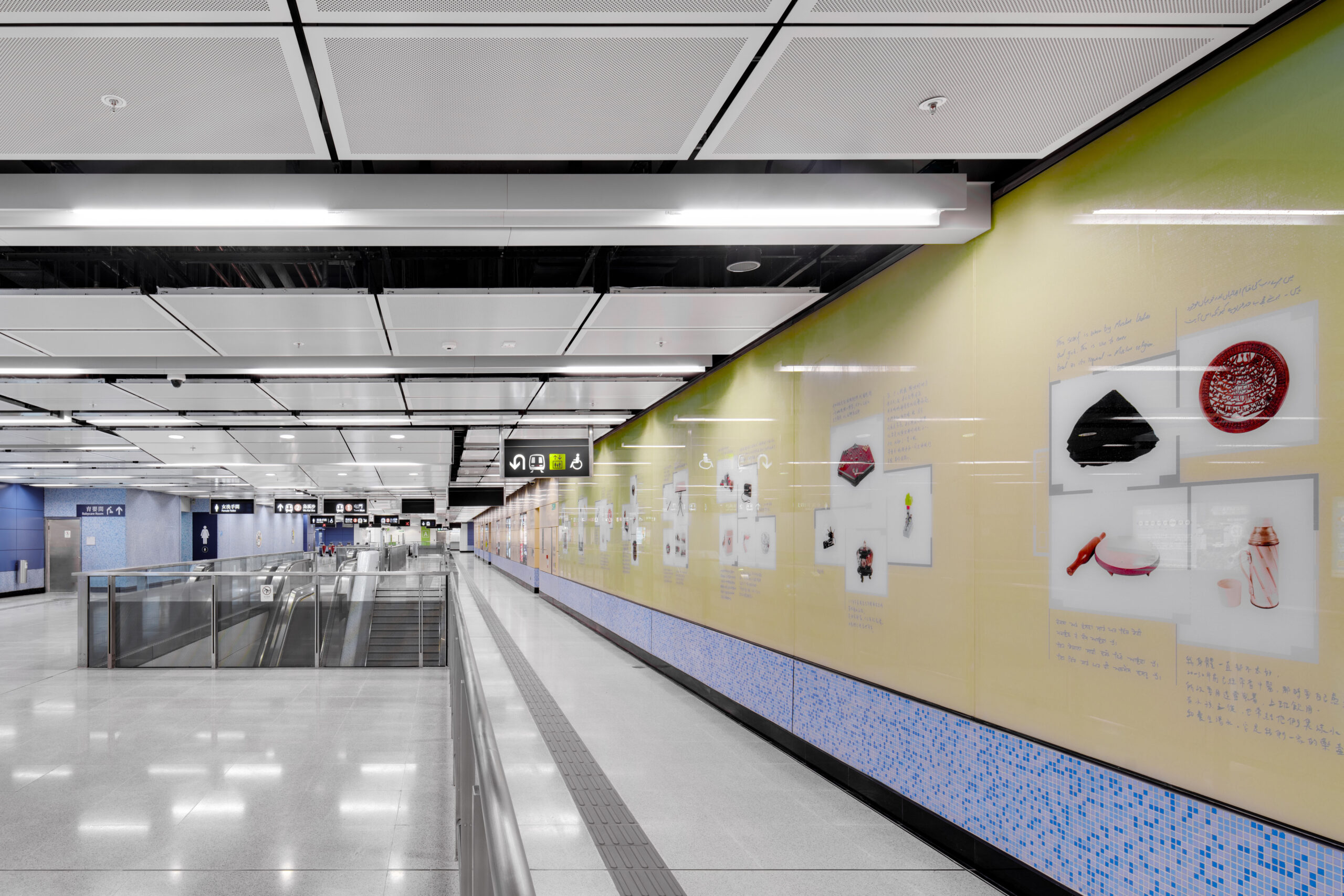 Tuen Ma Line opened to the public earlier this year, marking a significant milestone in Hong Kong's railway network development. To Kwa Wan Station is built in the heart of an old neighbourhood, and forms part of the Shatin-Central link which shall bring about an immense improvement to the convenience and connectedness of local residents. The station bridges the old with the new in a considered and sensitive approach.
Hong Kong artist Leung Mee Ping puts together an ethnographic inquiry into the visual relationship and feelings of the community towards home, in the form of a time capsule. Her expansive set of collages are centrally featured at the concourse of To Kwa Wan Station and is a familiar spectacle to come 'home' to when they are greeted by their own daily objects – which conjure thoughts of coming home.
This project was delivered in collaboration with Arup, along with our AP Felix Li Project Director Chris Yee DLR Jason Doo and the team at Farrells.
Photo Credits: Kris Provoost, Jackie Chung