Home » News » Exhibition Centre Station Won MUSE Design Awards 2022
Exhibition Centre Station Won MUSE Design Awards 2022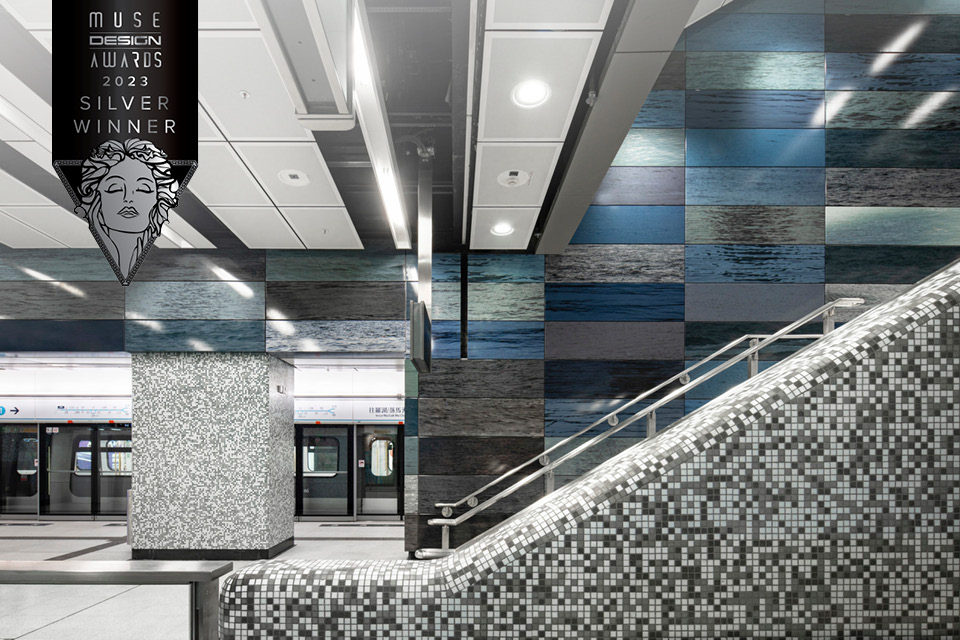 Farrells-designed Exhibition Centre Station has recently been awarded Silver winner, Architectural Design – Transportation by The MUSE Design Awards 2022, in recognition of its innovative and outstanding architectural design, as well as the incorporation of artistic elements.
The Exhibition Centre Station is among the major works of the East Rail Line cross-harbour extension. The three-storey underground Exhibition Centre Station, located in the heart of the bustling Wan Chai North, energises the area by providing a more convenient transport connection across Victoria Harbour to different parts of the city.
The Muse Design Awards are selected by the leaders of a diverse range of marketing and advertising companies from around the world, which aim to set a new trend in design excellence by recognising creative and inspiring design.
Earlier in August 2022, Exhibition Centre Station was also awarded Silver in Architecture – Public and Institutional category of the prestigious Hong Kong Design Awards 2022!
Farrells team: Chris Yee, Jason Doo, Dicky Wong, Kent Lam