Home » News » FARRELLS celebrates M+ win on HKIA medal of the year award & HKIA student medal
FARRELLS celebrates M+ win on
HKIA medal of the year award & HKIA student medal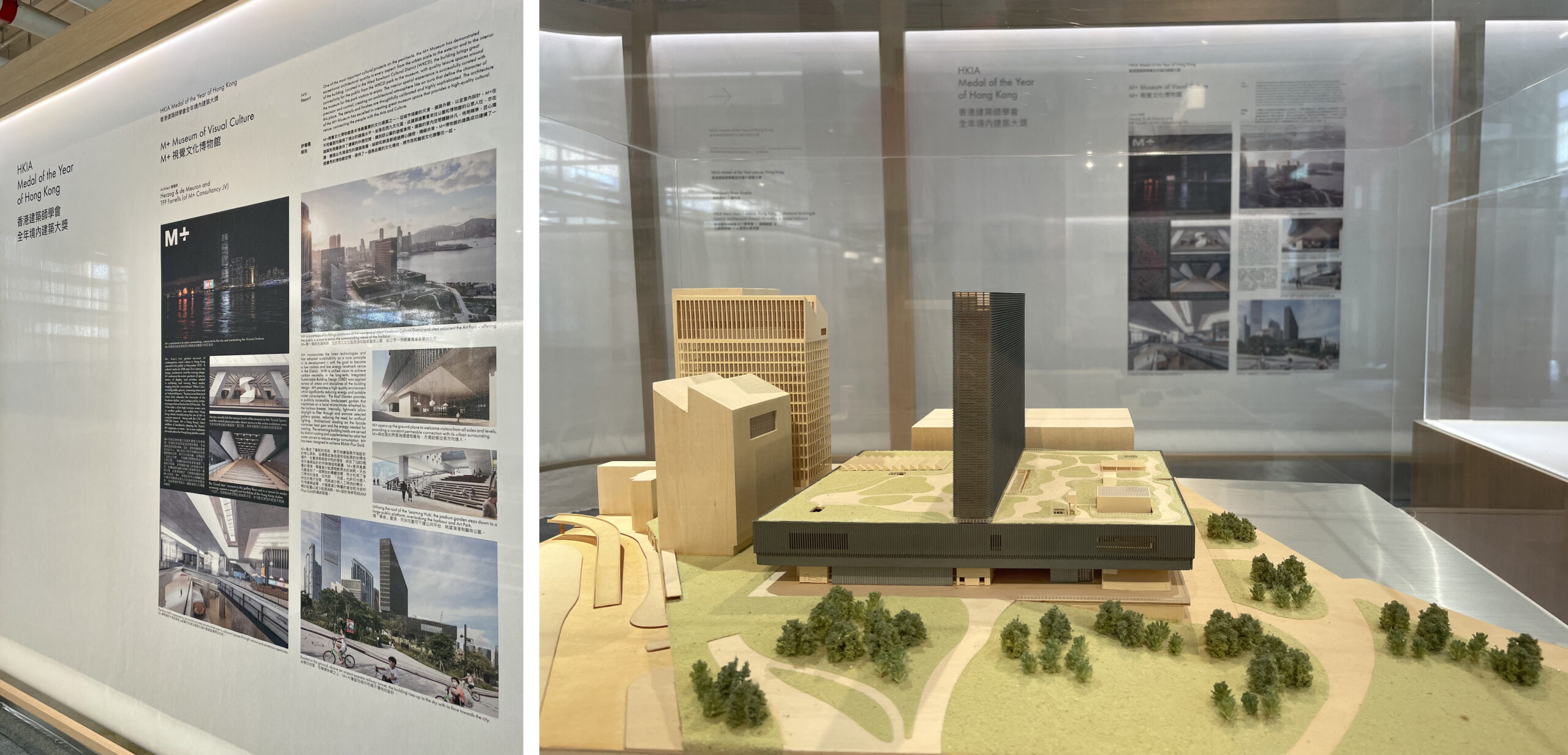 M+ Museum of Visual Culture, designed in joint partnership with WKCDA, Herzog & de Meuron, Farrells and Arup, has been awarded one of the highest honours in Hong Kong and the region – the Hong Kong Institute of Architects (HKIA) Medal of the Year.  This has been a great achievement for the M+ Consultancy JV Team and we are delighted that Hong Kong has such an incredible and high-quality cultural venue for the public to enjoy – our congratulations to the entire team!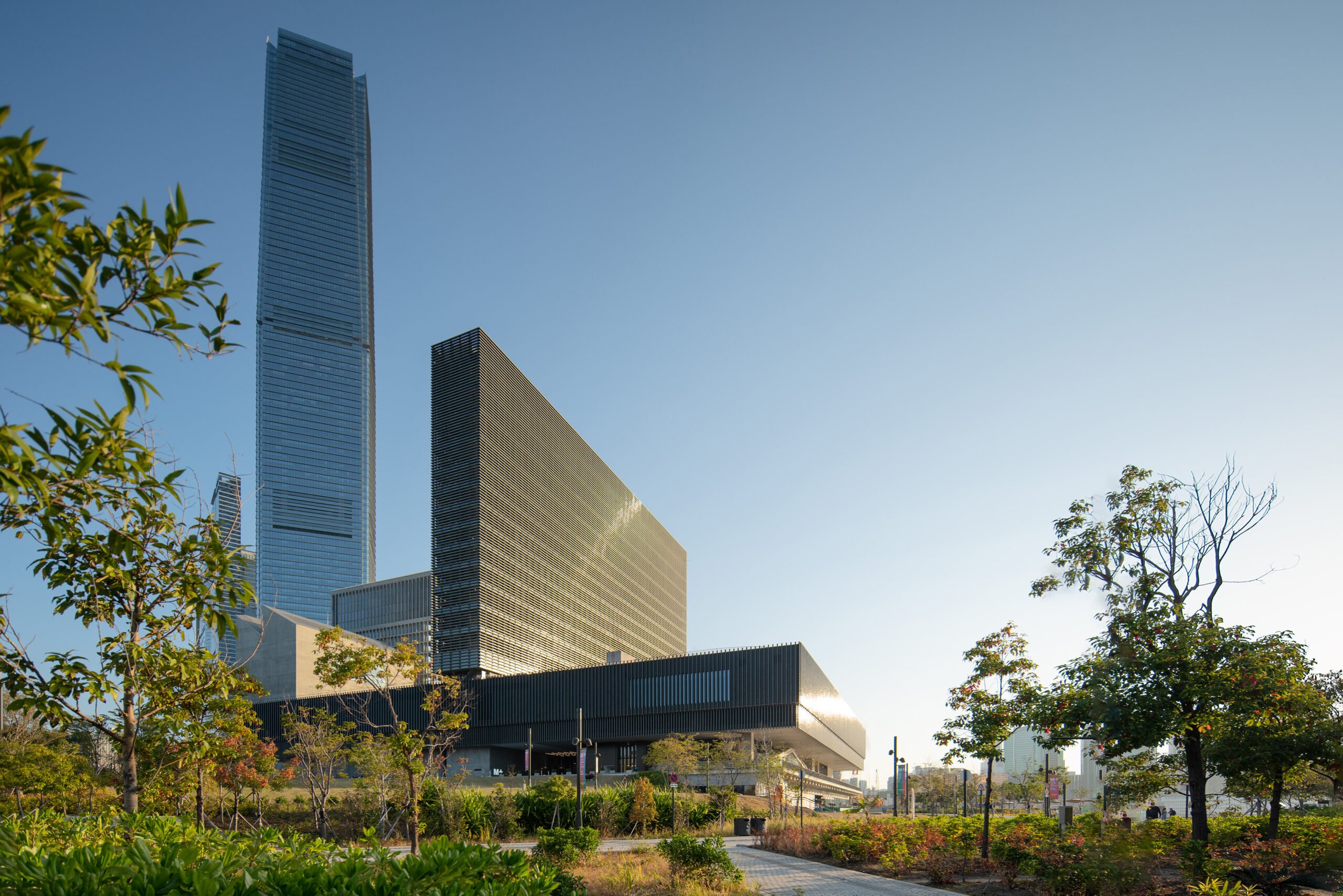 Completed in late 2021, M+ is a campus of cultural venues that include the Museum, Conservation Storage Facility Building and WKCDA Tower.  From 83 entries, 6 outstanding projects were selected by the jurors for the 7 awards.  On M+, the Jury reported, "One of the most important cultural projects on the peninsula, the M+ Museum has demonstrated exceptional architectural quality in every aspect: from the urban scale to the exterior and to the interior of the building.  Located in the West Kowloon Cultural District (WKCD), the building brings great connectivity for the public from the WKCD park to the museum, with quality leisure spaces around the museum for the park visitors to enjoy.  The interior spatial experience is successfully curated with precision and control, creating an architectural atmosphere like an aura that define the character of the place.  The details and finishes are thoughtfully calibrated and highly sophisticated.  The architecture of the M+ Museum has excelled in creating great museum space that provides a high-quality cultural venue, connecting the people with the Arts and Culture."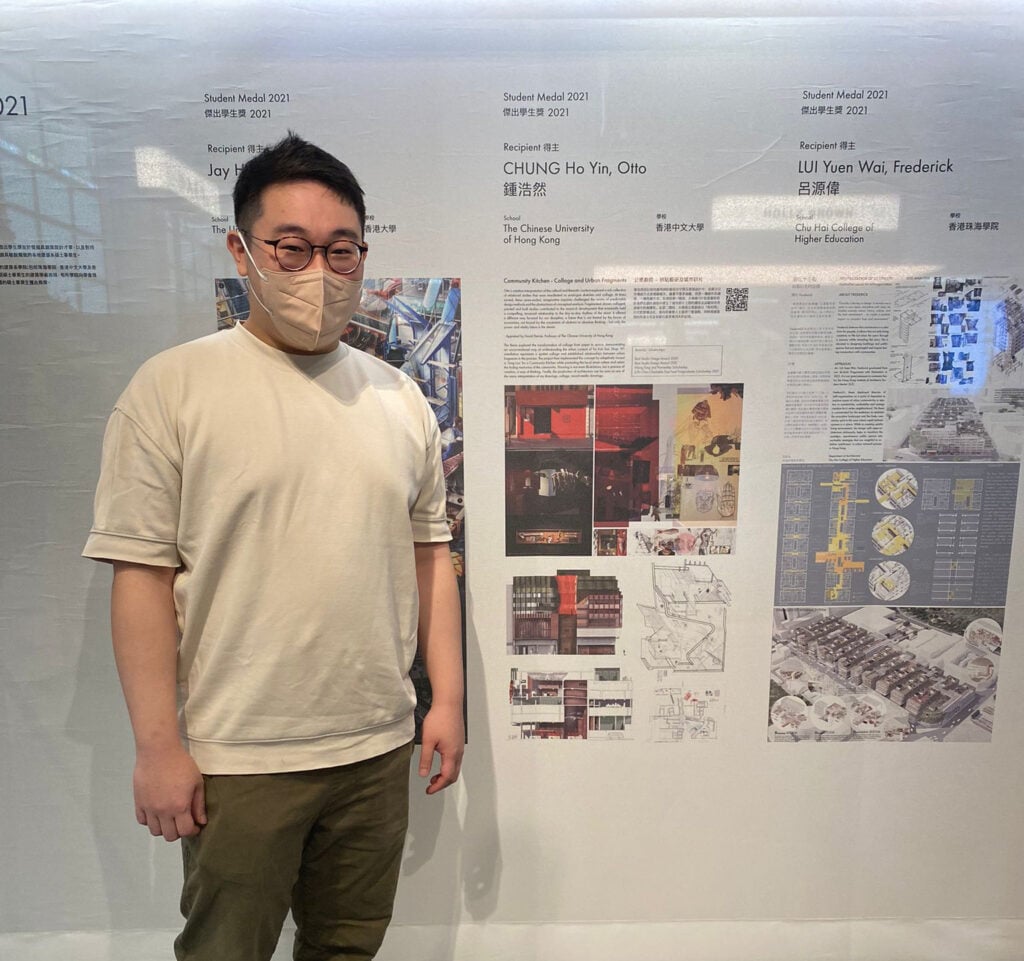 We are also elated that our colleague Otto Chung is the recipient of the HKIA Student Medal.  Otto is a recent Master of Architecture graduate from The Chinese University of Hong Kong who joined Farrells earlier this year.  His thesis project is titled 'Tai Kok Tsui Community Kitchen' and he explored how the art of collage can be applied to spatial design in representation of Hong Kong's urban fabric.
Photography by Kevin Mak, Kris Provoost