Home » News » Farrells shortlisted to masterplan a new 9000 home garden community in Essex
Farrells shortlisted to masterplan a new 9000 home garden community in Essex
It's a privilege to be one of five design teams shortlisted as part of an international competition to masterplan a new landmark 9,000-home garden community in Essex for Latimer, the development arm of Clarion Housing Group, which aims to be the most sustainable and inclusive in the UK.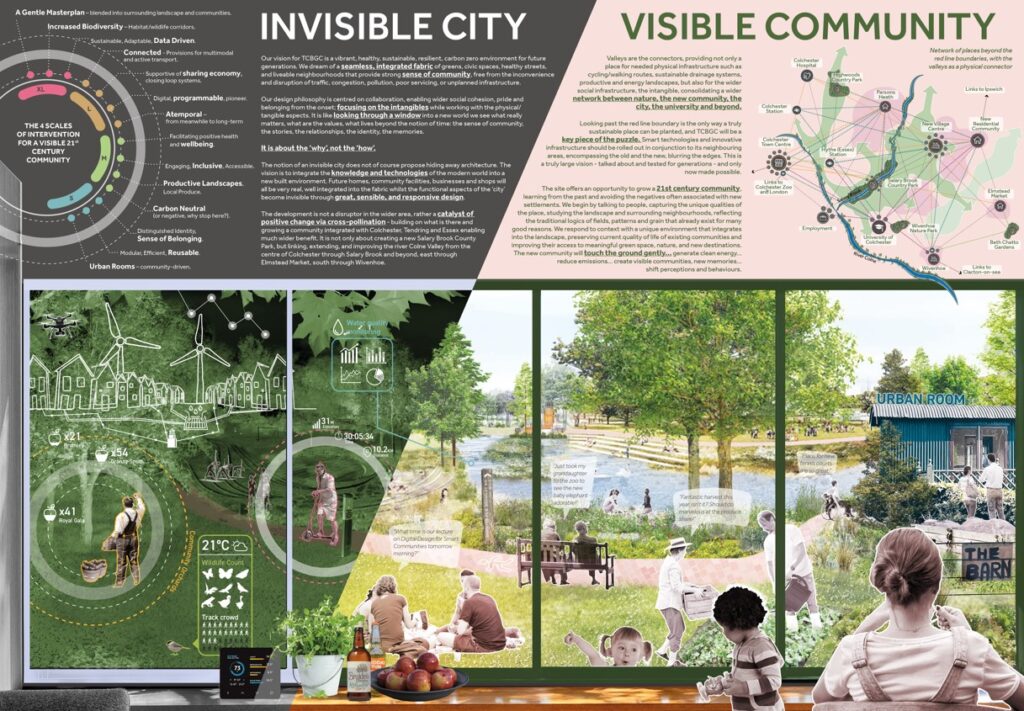 Farrells with Exterior Architecture, Hoare Lea, Iceni Projects, Office S&M and Sarah Price Landscape are collaborating as part of the competition's final stage to develop a delivery strategy in preparation for an outline planning application for the 1,740-acre mixed-tenure community.
Vaughn Horsman, Design Director at Farrells, comments: "This landmark masterplan has the potential to set a new standard for designing and delivering garden communities in the UK and we are honoured to be one of five design teams shortlisted to take our ideas to the final stage. We see the development as a catalyst for positive change via cross-pollination – building on what is there and growing a community integrated with Colchester, Tendring and Essex enabling much wider benefit."
Katerina Karaga, Associate at Farrells, adds: "We're partnering with a high-calibre team who share our ambition and commitment to designing this outstanding new, mixed-tenure community that will push the boundaries in creating a vibrant, healthy, resilient, sustainable and inclusive environment for future generations. Our design philosophy is centred on collaboration, enabling wider social cohesion, pride and belonging from the onset, focusing on the intangibles while working with the physical/ tangible aspects."
The shortlisted teams will be judged on their collaborative approach to the design of a landmark community which recognises the traditions of garden community principles whilst exploring how these might evolve to create a resilient model for future generations.
Latimer is working with consultants Colander to identify the winning team alongside a judging panel comprising other senior representatives, including Lord Matthew Taylor – an instrumental figure in garden community policy – and Jonathan Rose from Prior + Partners, who have been developing the policy framework for the new community on behalf of the councils.
The successful team is expected to be announced in January 2023. For more details, head over to Architects Journal – https://www.architectsjournal.co.uk/news/big-names-and-emerging-stars-shortlisted-for-essex-new-town