Home » News » FARRELLS Spotlight: from Power Station to Power House
FARRELLS Spotlight: from Power Station to Power House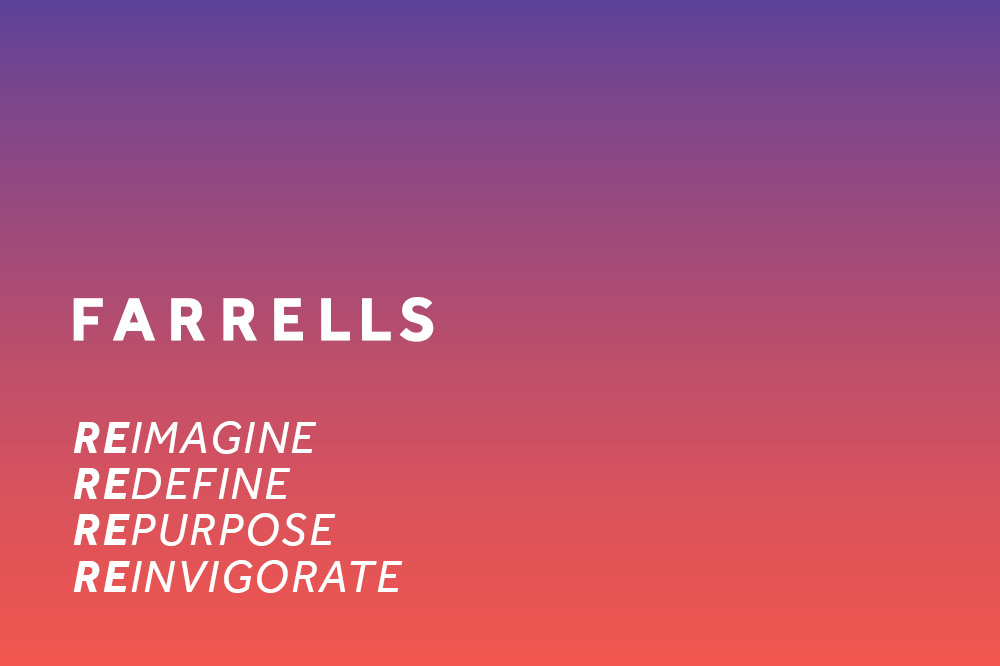 Farrells has long been advocating and visioning how our built environment and the architecture at large can be improved and enhanced.  Through our quest to build a resilient and sustainable urban future, we explore the ideas and synergetic possibilities to REimagine, REpurpose, REuse, REinvigorate heritage sites and historic buildings.  In many 'convenient' and more 'common' solutions to redevelop dilapidated urban areas, where buildings are torn down and replaced with completely new buildings, we instead view these structures and sites as rare opportunities for adaptive reuse and conversions – we look to creatively breathe new life into the historic structures whilst staying true to its architectural integrity.  Repurposing existing structures that have outlived their original purpose for new use benefits our community because it maintains the cultural heritage and neighborhood character of a place – and can even offer to create a new beacon in the city.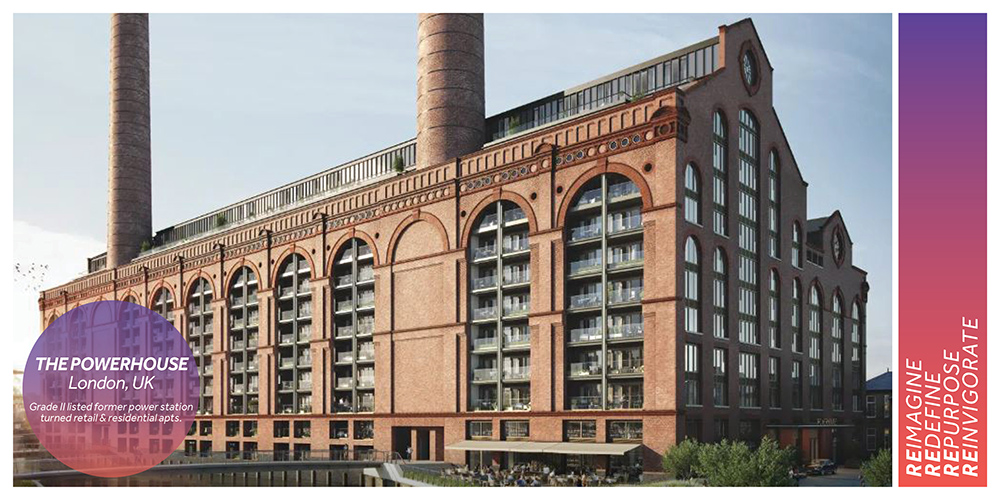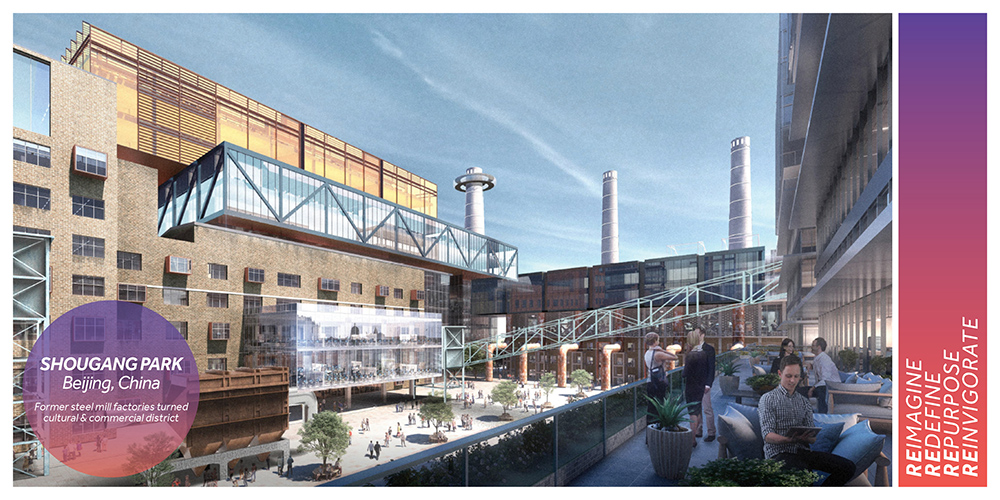 Several decommissioned London power stations that underwent conversions and restoration works have been received with great enthusiasm by the public, namely Tate Modern and the recently opened Battersea Power Station.  These iconic makeovers embrace the original magnificence of the imposing architectural form – the reborn is respectful to the building's industrial heritage yet also refreshing and unique with the new interventions.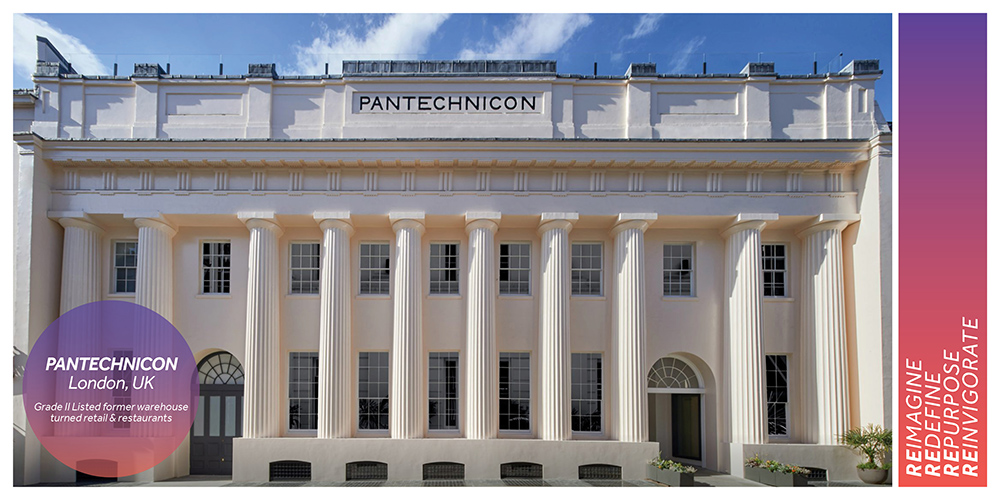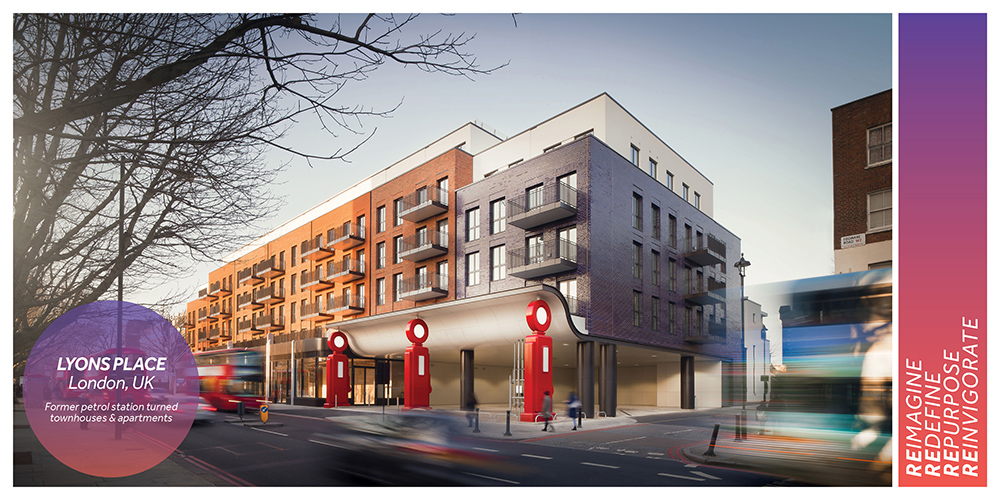 Further along the Thames riverfront in the Kensington and Chelsea borough of London, a twin-turreted power station that once powered the London Underground is also re-energized and reimagined to offer a unique living experience like no other.  Farrells embarked on the journey to convert this Grade II listed former power station into a remarkable commercial and residential neighborhood.  Built in 1902, the majestic building soars 275-feet above the river and was a 'triumph of engineering' and 'cathedral of the industrial age'.  With elegant arched windows punctured through the building's red brick elevations, natural light floods into the deep cavernous spaces of the halls, where electricity was generated in the capital until it ceased operation in 2002. 
Today, the building finally opens up to the public and provides 260 homes in total with two blocks on site dedicated to social housing for locals and 61 affordable homes inside the power station itself.  The building's historic fabric and materials have been preserved throughout the design and the original arched windows now integrates residents' outdoor terraces with a view to the river.  Along with shops, restaurants and fitness amenities, Chelsea Waterfront also includes two modern residential towers as part of the redevelopment of the historic Lots Road Power Station masterplan – bringing new life and urban vitality to the place and the people.