Home » News » Farrells wins landmark consent for Ruby Triangle on Old Kent Road
Farrells wins landmark consent for Ruby Triangle on Old Kent Road
The £520m mixed-use residential scheme located on Old Kent Road, Sandgate Street and Ruby Street, proposes 1,152 homes with over 40% of these being affordable. In the committee hearing when Ruby Triangle was approved by Southwark Council, their Design Officer described Farrells architectural design for this scheme as being 'exceptional'.
The scheme is made up of a series of residential buildings, all designed in detail by Farrells, with varied and lifting heights from 17 storeys on Old Kent Road through to 30, 40 and 48 stories on Ruby Street and Sandgate Street to the North. They are arranged around a new central open park as well as giving definition to a new public space to the North that connects through to Southwark Council's proposed new linear park, Surrey Canal Park.
The scheme at the lower levels incorporates an exciting mix of varied uses including affordable commercial units for local businesses, an incubator hub providing support and work space to start ups, a community space for use by local churches, a cycle hub which is part of a wider drive to encourage cycling within the Old Kent Road area and a sports hall and fitness centre that will be run by the Council for the local residents.
The buildings are considered in their form and detail providing strong street frontages incorporating a clear base, middle and top. Each building transitions from a contextual and more formal approach on Old Kent Road through to a more modern aesthetic for the two tower buildings to the north. Each building is connected architecturally using a clear vertical detail emphasis and subtler secondary horizontal detail datums. Window elements are grouped and varied across the buildings to lighten and reduce scale with height and to ensure a fine residential grain is maintained throughout. All the buildings have expression at roof level with the two taller towers vertical façade fins lifting above roof level as crown like forms in response to their wider city setting.
The design of these buildings and the Ruby Triangle scheme generally, all within Southwark's wider vision for the area, has been an excellent and rewarding challenge for Farrells. The expedient success for this detailed consent through the planning process now allows us the opportunity to continue to support our client, Avanton, with their endeavour for the positive regeneration of the Ruby Triangle area. We are very much looking forward to this.
Russ Hamilton, Design Partner, Farrells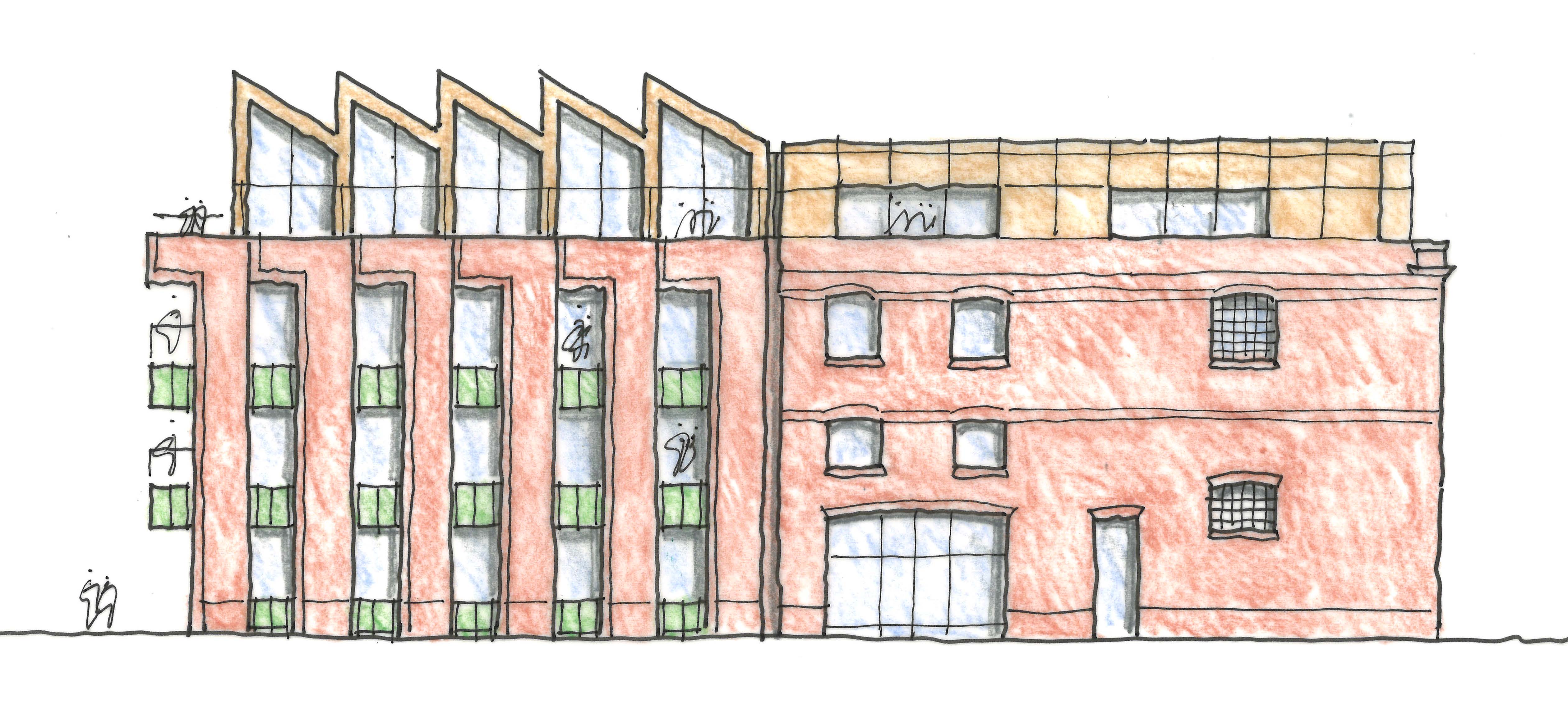 Farrells are particularly pleased to be leading the detail design of a scheme that is delivering such a high number of affordable homes inclusive of 277 social rent and 174 intermediates. This latest success for Farrells builds on the practice's continuing ability to deliver through planning and into delivery, housing across all tenure types, so much needed by all Londoners. Farrells has achieved this success within a very fast timescale being commissioned in August 2017 and a detailed planning consent submission made 7 months later in March 2018 with approval won at the first committee hearing for the scheme.
Location

Southwalk, London

Client

Avanton

No. of Units

1,165 (387 affordable)

Area

95,000m2