Home » News » Future's Forest – Towards a new type of Urban Ecology for Singapore
Future's Forest – Towards a new type of Urban Ecology for Singapore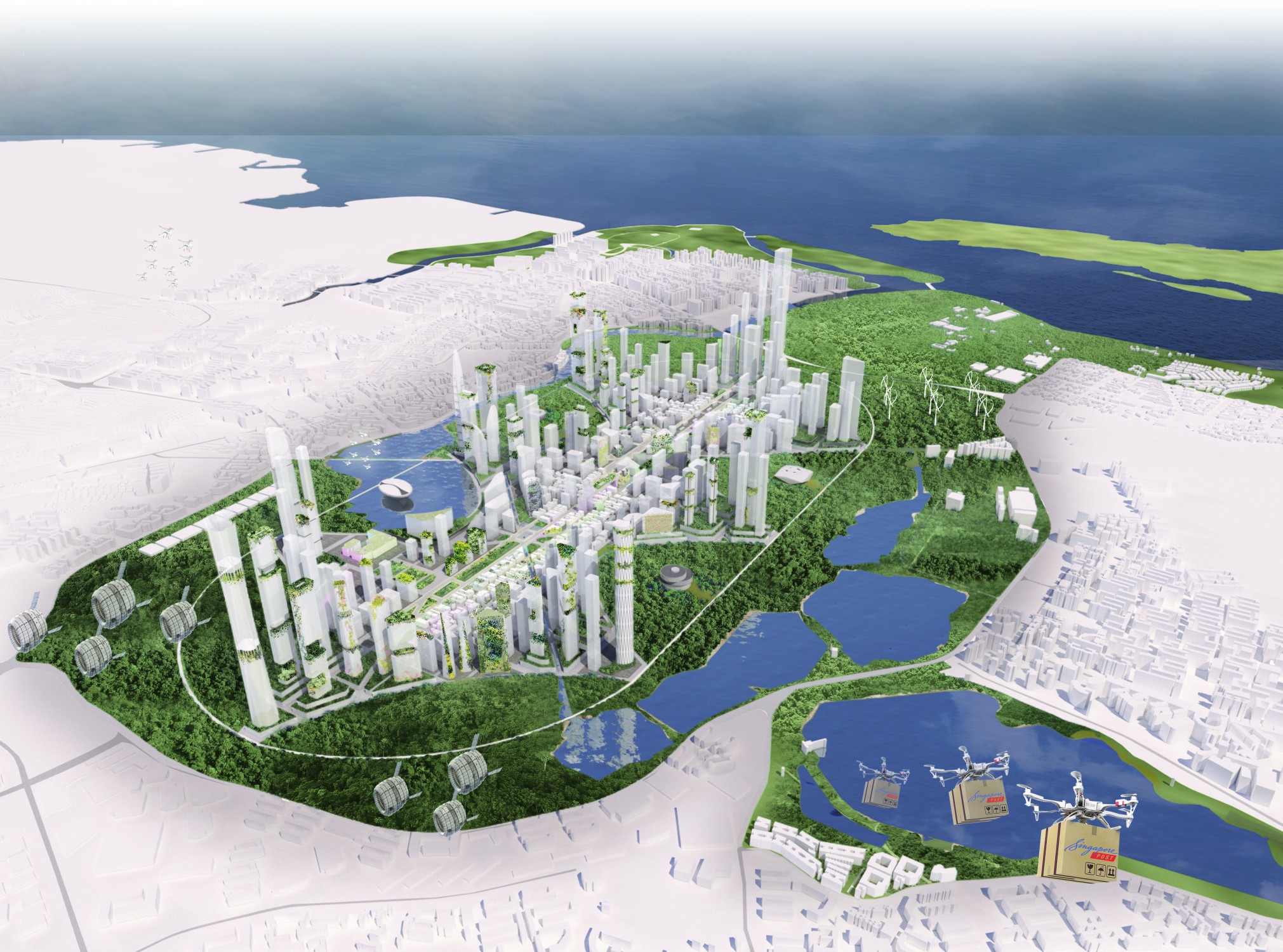 Farrell is awarded an honorary mention prize in the"Runway for Your Imagination" – Ideas Competition for Paya Lebar Airbase, Singapore.
Inspired by the beauty of the natural resource of the Kalleng River, the masterplan is designed to reinstate the original ecological environment of Paya Lebar: a dense, lowland tropical woodlands. With over 500 hectares of green space, this development will accommodate half of Singapore's projected population growth up to 2050. Combining a fine, walkable urban grain that takes inspiration from Singapore's iconic old districts at its heart, with a mixture of larger commercially viable footprints in mid-town, and high-density living towers at the forests edge, the proposed masterplan will also become an vibrant urban ecology and home to thousands of native flora and fauna.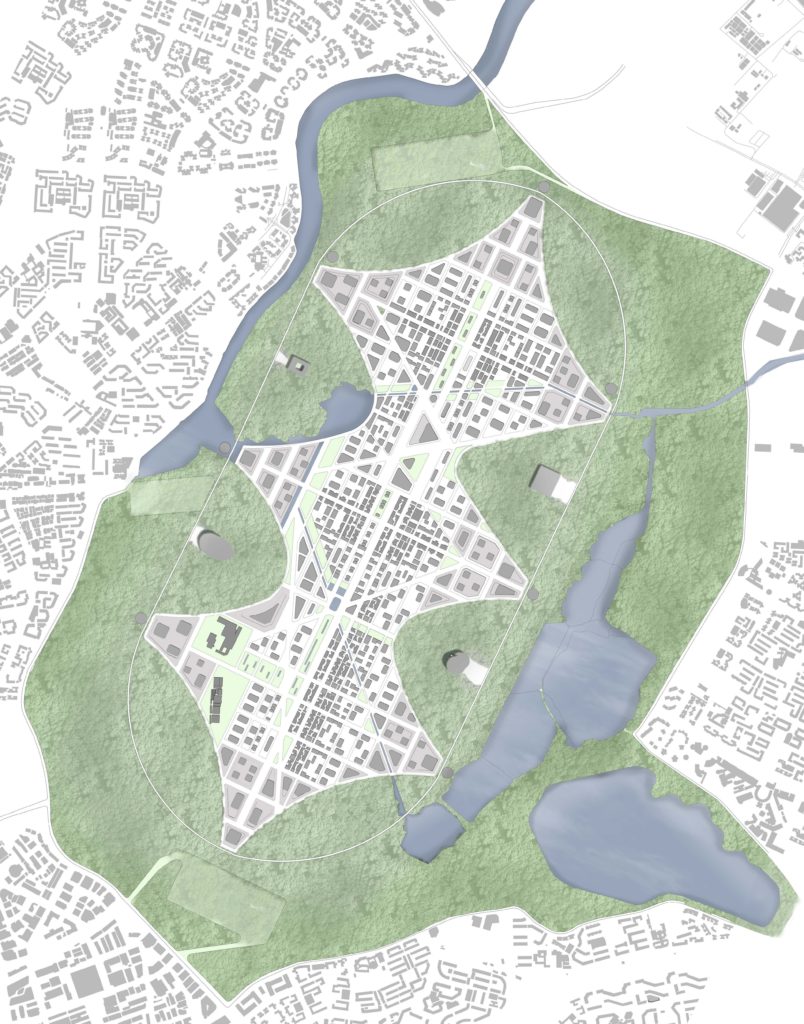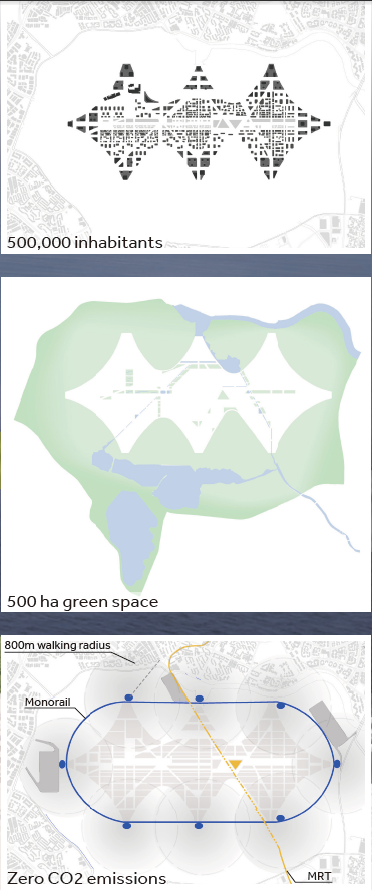 The Future's Forest is a carbon neutral development centering around pollution free transportation. A monorail, accessible from the city's existing highways with park 'n ride facilities at the masterplan edge connects all high-rise clusters in a loop. The proposed MRT railway will connect the Future's Forest to greater Singapore and is envisioned as an underground line with a station located centrally. Personal Rapid Transit facilities will provide transportation within the masterplan and between the various systems, and a wide mix of functions at a wide variety of scales and densities is designed into the vibrant layout of Future's Forest masterplan. The compactness of the masterplan, along with its diverse functionality offers an efficient and sustainable living environment and an extraordinarily high degree of flexibility.
△ A vibrant mix of scale and density in mid-town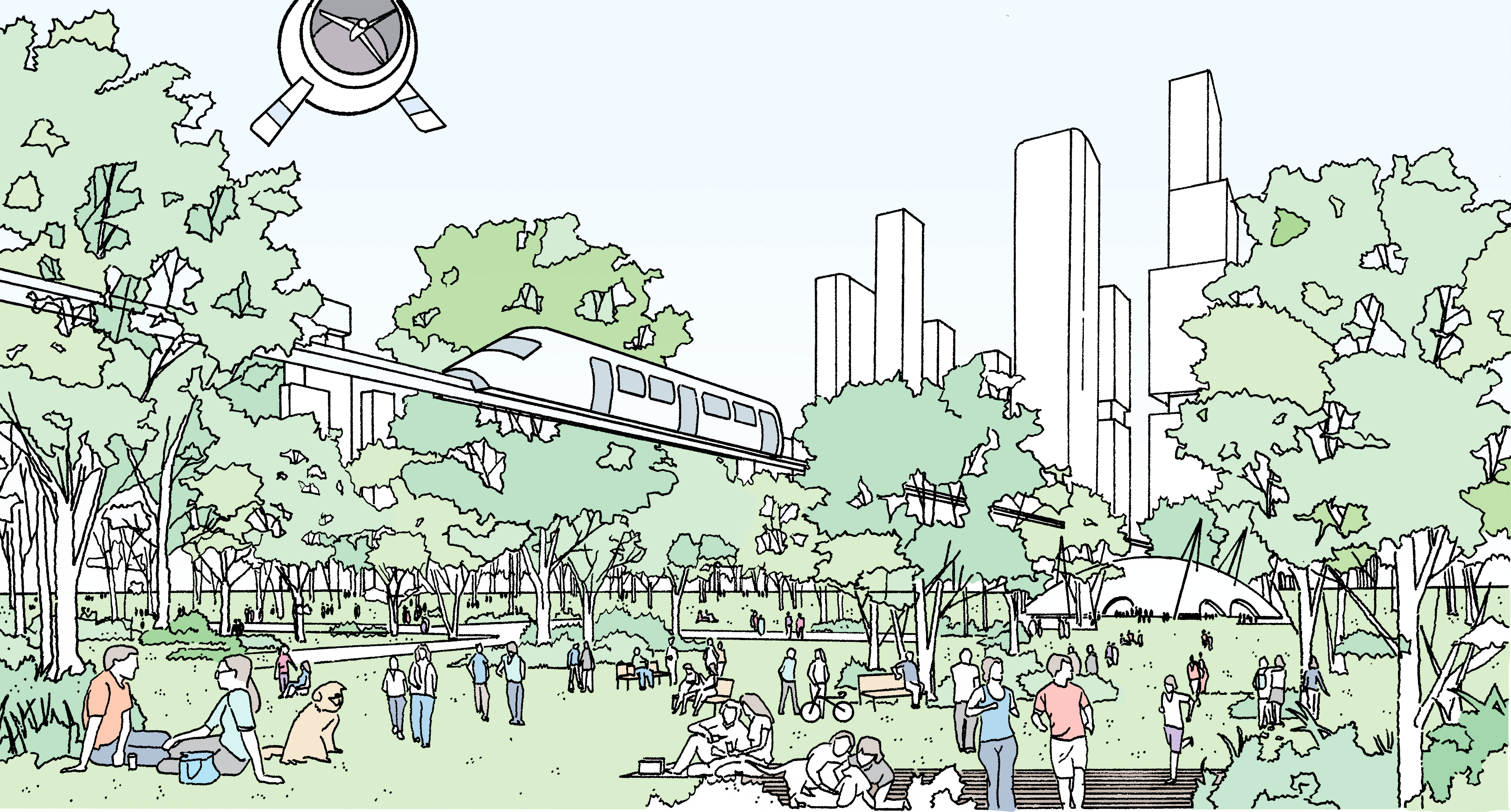 △ Sustainable living at the forest edge
The old runway at the heart of the masterplan is celebrated by making it the most vibrant and diverse urban ecology of the masterplan: the village of memory. Here, inspiration derived from historic Singapore districts allows for the most human scale, street-based urban animation to occur, celebrating the memory of the runway as an urban footprint full of life and activity that honour Singapore's rich history and heritage. Cultural and recreational facilities are proposed throughout the masterplan, with four significant facilities located in the woodlands on the mono-rail loop, accessible both from within the Future's Forest and from greater Singapore.
△ Re-imagining the runway – The heart of the masterplan