Home » News » Hong Kong's British Consulate-General turns 20
Hong Kong's British Consulate-General turns 20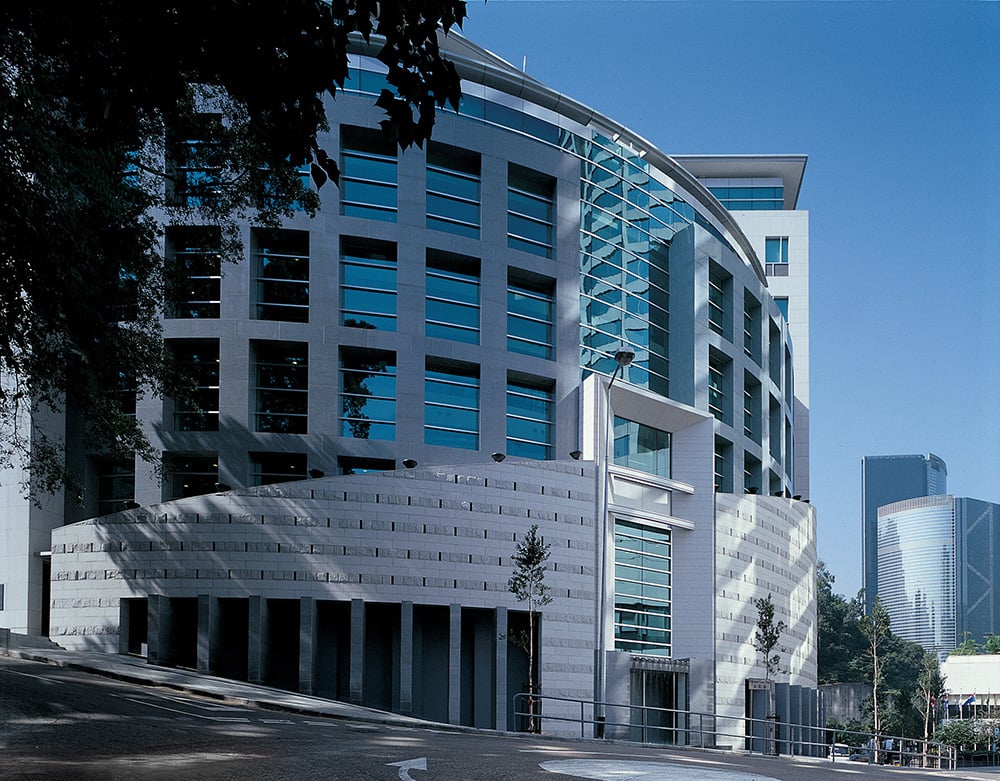 The British Consulate-General complex in Admiralty, Hong Kong turns 20 years old this year. Designed by architecture and planning firm Farrells, the consulate was officially opened by Princess Anne on 30 January 1997.
This HK$290 million complex houses the British Council and the British Consulate-General in Hong Kong, the largest British consulate in the world. Opened just ahead of Hong Kong's return to China, the complex drew international attention as an expression of Britain's continuing interest in the territory following the handover. It serves as a regional base for cultural exchange, trade, and commerce.
Farrells director Stefan Krummeck commented: "Our Hong Kong office just celebrated its 25th anniversary last year. The British-Consulate General and British Council complex holds great significance to us. It was the first building that Farrells completed in Hong Kong."
Winner of an architectural competition in 1992, the Farrells design was the sole proposal to suggest a low-rise structure, in keeping with the verdant hillside setting, as opposed to a monolithic high-rise. At the time, the old Victoria Barracks was being redeveloped into the Hong Kong Park. Originally home to Colvin House, venue of the Sino-British deliberations on Hong Kong's future, much of the consular site was undeveloped. In concentrating the mass of the new building along the road, in a linear arrangement, Farrells could retain several mature trees within a garden at the heart of the site. This garden, centred on a small waterfall and stream, is visually unified with the adjacent leafy hillside.
At the same time, the buildings shield the secluded garden from traffic noise while projecting a strong street presence. The disciplined, elegant architecture projects both approachability and decorum befitting a public building. The complex houses separate but connected quarters for the consulate, the British Council, UK Trade & Investment, as well as conference facilities and a diplomatic housing block.
23 February 2017
Location

Admiralty, Hong Kong

Opened

30 January 1997

Size

185,000 square feet
This was the first building that Farrells completed in Hong Kong
– Stefan Krummeck, Director