Home » News » Lots Road power station – Reimagining an iconic London Landmark
Lots Road power station – Reimagining an iconic
London Landmark
Farrells London has had the unique opportunity to be part of transforming the historic Lots Road Power Station into one of London's most exclusive residential addresses. As part of the wider 8.85 acre Chelsea Waterfront masterplan, which Farrells London designed, the power station has been reimagined by Hutchison Property Group, the UK division of CK Asset Holdings Limited, into Powerhouse – an exceptional collection of 260 well-appointed apartments overlooking the River Thames.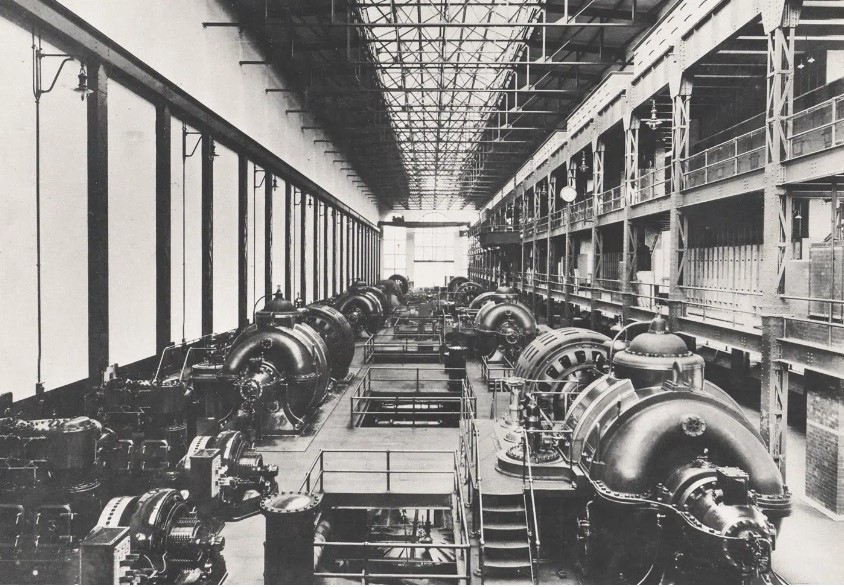 A triumph of engineering when it was built in 1902, Lots Road was the largest power station ever constructed, with 275-foot-high chimneys. Often described as the "design grandfather" of Battersea Power Station, it was also the first large-scale steel structure in the UK and the biggest generator of electricity. Naturally lit with large windows, it was 'A Cathedral of the Industrial Age', unique in its refurbishment opportunity.
The power station generated electricity to power the London Underground for over a century, and this proved crucial in WWII when it enabled people to make much-needed journeys during the Blitz. Many see it as providing the vital fuel for the rapid growth of modern London into the thriving and vibrant metropolis it is today.
The repurposing of the power station, and the wider Chelsea Waterfront masterplan, represent the most extensive and remarkable transformation in the borough in living memory. It celebrates and respects the deep historic significance of Lots Road while bringing to life a new development for the 21st century.
Find out more: https://www.powerhousechelsea.com/history/