Home » News » New Kowloon East Regional Headquarters serves as gateway to new Kai Tak city
New Kowloon East Regional Headquarters serves
as gateway to new Kai Tak city
The urban transformation of Kai Tak City and its wider South East Kowloon surrounding area begins to take shape – becoming a green urban oasis centred around sustainability and cultivating a comprehensive network of parks and gardens for all to enjoy. We caught up with Farrells' Director, Benjamin Lau, to take us through the design aspirations and thoughts in making this development a milestone success.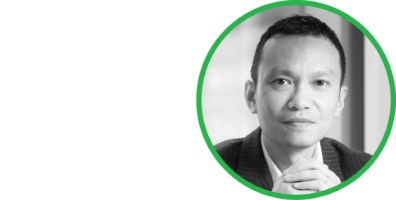 For decades, Kai Tak Airport was an international gateway that helped propel Hong Kong to prosperity and establish its presence as an international transit hub. After the Airport was decommissioned in 1998, the area surrounding the airport quickly became a dilapidated manufacturing and industrial base, with little appeal to the public, and would neither be a sustainable nor a competitive urban model for Hong Kong. Recognising these shortcomings, the Government commissioned various studies for the redevelopment of South East Kowloon – determined to bring new life and a new chapter to the city.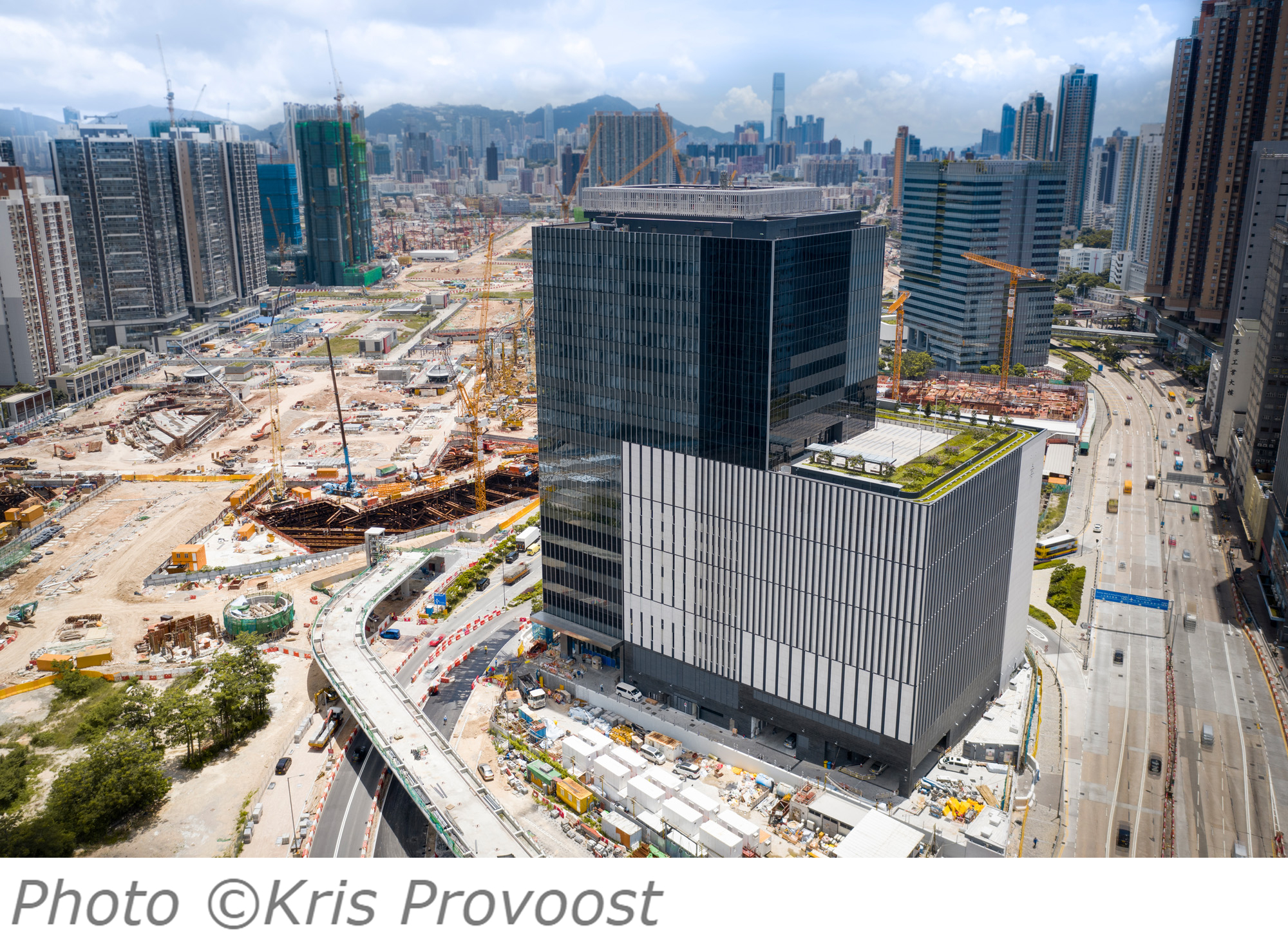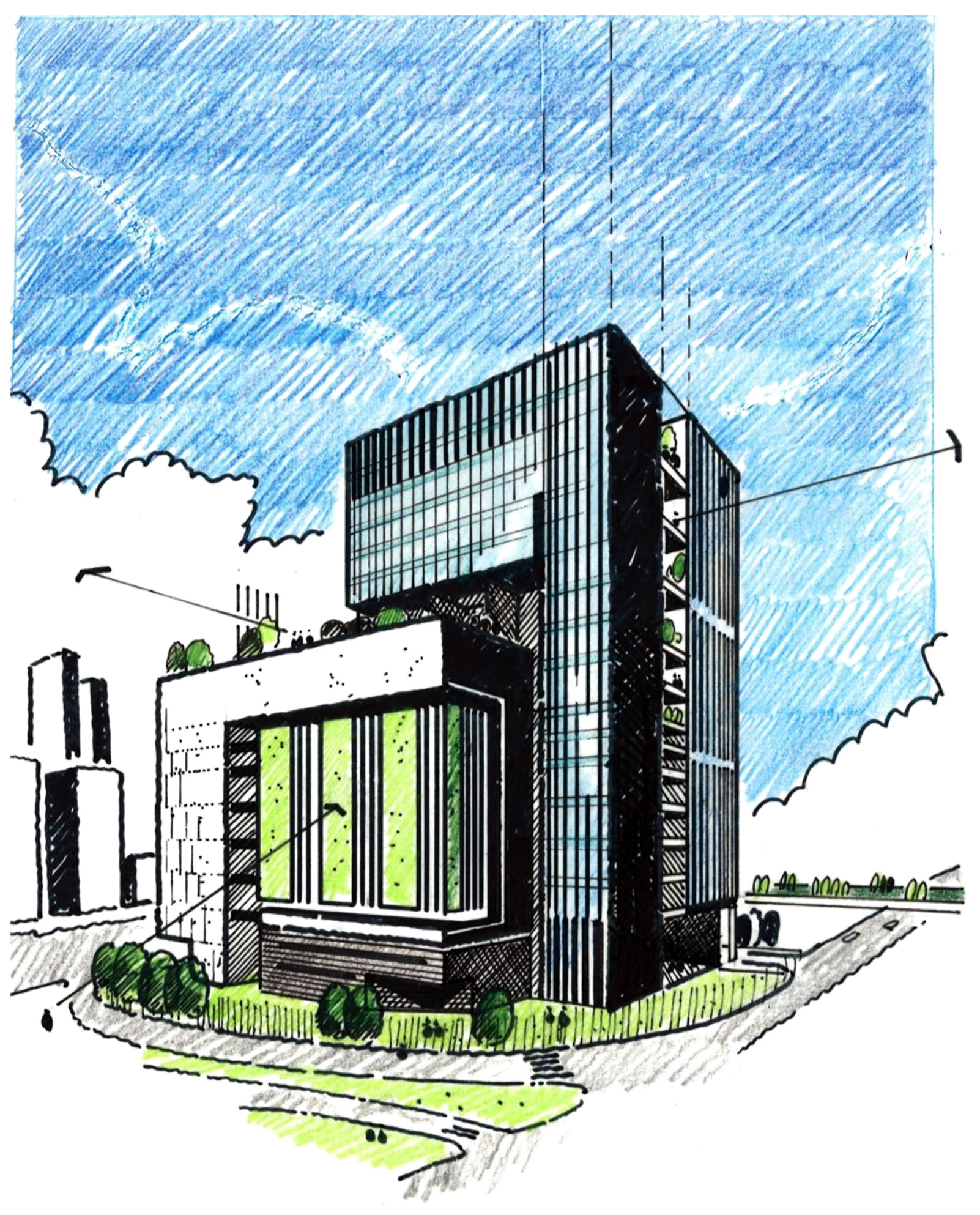 City planners went back to the drawing board, envisaging a new Kai Tak City that would enhance the wider Kowloon East region of the city, becoming one of the most significant large-scale regeneration projects in Hong Kong to date. The "Energizing Kowloon East" initiative was created, a masterplan calling for the former runway strip and surrounding area to be transformed into a people-centric, vibrant, and sustainable community, home to around 90,000 residents and thousands of businesses – providing an alternative hub to that of Hong Kong's oversaturated CBD in Central. The future-city would have sustainability at its heart and include several sports complexes, a metro park, the Kai Tak Cruise Terminal, hotels, housing estates, and commercial and entertainment projects over an area of more than 328 hectares (810 acres). This new urban development would no longer be a place for people to transition through but would become a destination in itself.
Fast forward to 2021, and the recently completed Kowloon East Regional Headquarters (KERHQ), is one of the first buildings in the new Kai Tak City to become operational. Farrells was the lead architectural consultant for the 47,000 sqm, 16-storey building, located on Concorde Road and built on the ex-Kai Tak Airport police base. Its presence and design showcase Kai Tak's new urban identity, one that reinforces resilience and shows just how much can be achieved through regeneration.
The building itself has a strong, solid appearance – two blocks interwoven together and standing near the airport's former entrance to Kowloon East. It is modern and designed with straight lines and even shapes to convey the idea of order, strength and longevity. BIM technology was used in the design process to ensure an efficient and cost-effective design, that encouraged a positive impact on the project outcomes.
The lower, six-storey block facing the main road is a vehicular parking deck in disguise, covered in a vertical garden at its front – home to native fauna and flora – and topped with a garden terrace at mid height. This nod to nature further aligns with the wider focus on the Kai Tak Development area becoming a green urban oasis centred around sustainability and cultivating a comprehensive network of parks and gardens for all to enjoy. Green spaces surround at its base and the material used on the building frontage is natural in tone and modest in colour to counterbalance the appearance of its strong geometric architectural form.
Set within a compact site, constrained by its parameters and location, Farrells delivered a careful balance of design aesthetic and functionality. The taller block, set away from the road to mitigate traffic noise, incorporates the office element of the building. At the ground, the block's linear, glazed volume entrance engages the corner of the streetscape. Both sleek and spacious in character, the entrance promotes a sense of openness and connectivity with the urban setting. The building accommodates the different uses, each demanding complex consideration to its spatial inter-connectedness. The interlocking of the two volumes and interplay of different facade types help to visually break down the bulky massing of the headquarters.
Being one of the first buildings to complete in Kai Tak City, KERHQ is an architectural milestone marking the beginning of a new urban era. Its location marks the urban gateway of the new district – introducing new urban grain and vitality, bringing together the future Kai Tak City with the wider Kowloon East region, where new development and regeneration of industrial buildings is accelerating change. In recent years we have seen the completion of Foster + Partners' Kai Tak Cruise Terminal, and other ambitious designs by Populous and Snøhetta currently under construction, with many more to come. Every day, Kai Tak City takes a step closer towards its vision of becoming a high-tech, socio-economically vibrant and sustainable community alongside the Victoria Harbour, showcasing what can be achieved through urban placemaking.
Kowloon East Regional Headquarters
Project Team & Consultants
Client: Architectural Services Department/ Hong Kong Police Force
Lead Architect: Farrells
Interior Design & Functional Planning: Farrells, Ryder Architecture
Civil & Structural Engineer: WSP Hong Kong
Mechanical & Electrical Engineer: WSP Hong Kong
Quantity Surveyor: C.S. Toh & Associates
Landscape Architect: Urbis
Green Building: BMT Asia Pacific
Main Contractor: Hsin Chong – Build King JV
Interior Fit-out Contractor: Hsin Chong – Build King JV
About Farrells
Farrells is an international firm of architects, urban planners and designers, founded by Sir Terry Farrell in 1965. With headquarters in London, Hong Kong, and Shanghai, the firm is a group of diverse talent that has delivered a broad range of projects worldwide. We work at all scales and sectors; including urban masterplans, cultural, civic, transport-related infrastructure, residential and mixed-use commercial complexes. We are committed to creating innovative, social, and transformative architecture that sustainably connects people, community and the environment.
Our major landmark projects include Charing Cross Station, SIS Headquarters, Chelsea Waterfront, The Royal Institution, Great North Museum, The Deep in the UK. Incheon Airport GTC and Gwacheon National Science Museum in Korea. Vattanac Capital in Cambodia. China Zun, Beijing South Railway Station, China National Petroleum Headquarters, Shanghai Shipyard, KK100 Development, Qianhai One Excellence and Guangzhou South Railway Station in China.
In addition to our Kowloon East Regional Headquarters, our Hong Kong landmarks include the Peak Tower, British Consulate General, Kowloon Station Development, Development Plan of West Kowloon Cultural District, Kennedy Town Swimming Pool, Kwai Chung Hospital Redevelopment, M+ Museum of Visual Culture, and the Expansion of Hong Kong Science Museum and Museum of History.
For further information, please contact:
Nina Hau
Marketing & Public Relations Manager
Email: [email protected]