Home » News » Stefan Krummeck Delivered a Presentation on Instant City at the Shenzhen Planning Bureau's Sharing Event
Stefan Krummeck Delivered a Presentation on Instant City at the Shenzhen Planning Bureau's Sharing Event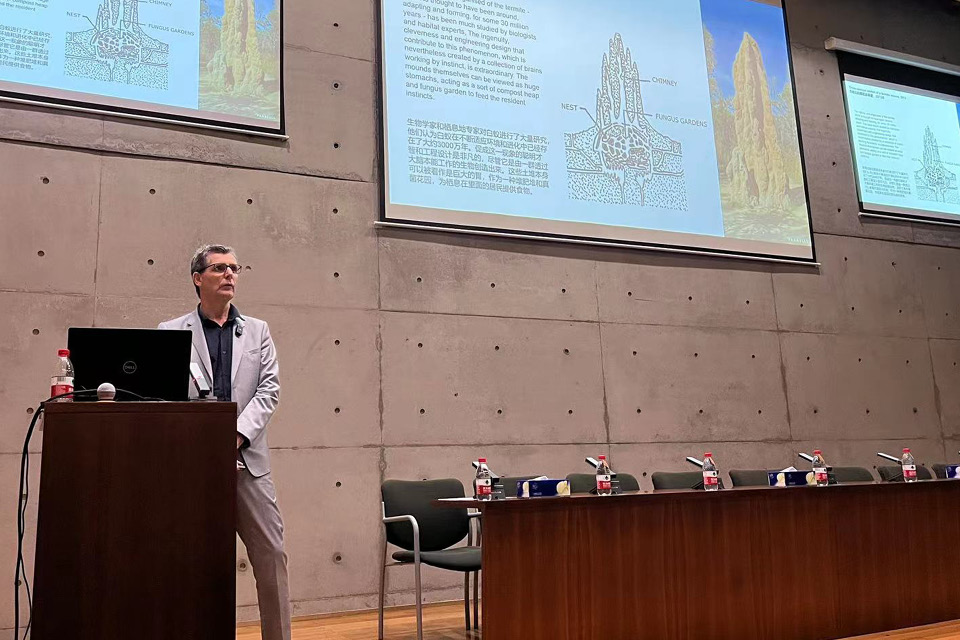 Stefan Krummeck, the Director and Design Principal of Farrells, was recently invited by the Planning and Natural Resources Bureau of Shenzhen Municipality to deliver a lecture titled "Instant City – Shaping Vertical Urbanism" on June 29th.
During his presentation, Stefan took a unique approach by comparing the growth of cities to Darwin's biological evolution theory and contrasting it with the ant nest model. He highlighted the importance of using landscape and infrastructure as the foundation for urban development planning while introducing the concept of a "15-minute city" that aims to provide easy access to various infrastructures within 15 minutes and 1 kilometre in the future.
Stefan discussed the key principles behind creating sustainable and liveable cities that prioritize transit. He highlighted several of Farrells' projects in major cities around the world, including London, Hong Kong, Beijing, Shenzhen, and Singapore, and explained how these models could be adapted for different types of cities to create more accessible and convenient urban spaces. Finally, he emphasised the challenges faced during block development and planning in a blank city. He suggested that urban evolution is an organism that requires a flexible framework, a "heart zone" that is identifiable, and a plan for future evolution.