Home » News » The Expansion of Hong Kong Science Museum & Hong Kong Museum of History – A unified campus of cultural venues for future generations
The Expansion of Hong Kong Science Museum & Hong Kong Museum of History – A unified campus of cultural venues for future generations
Farrells have been working on the design of the Hong Kong Science Museum and Hong Kong Museum of History Expansion for the past 18 months. The project, currently at detailed design stage, will form a key link in the chain of Hong Kong's new and enhanced cultural venues, serving to educate and inspire future generations.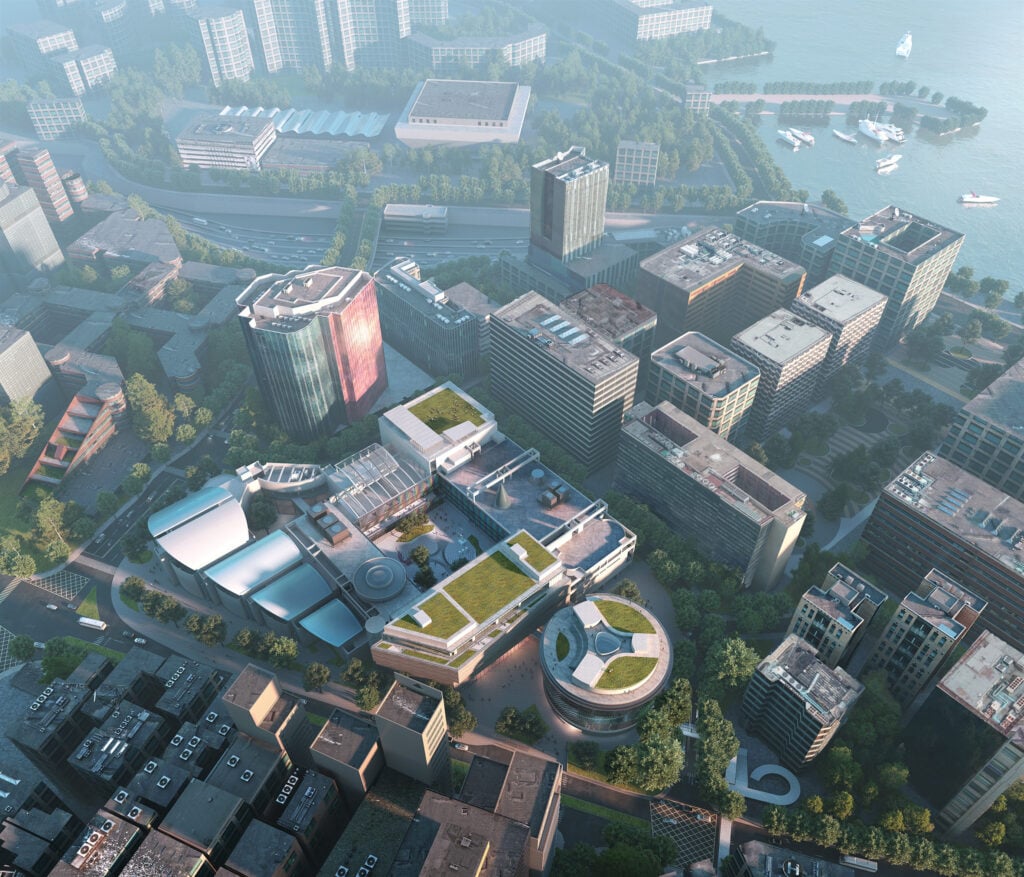 The expansion project is targeted to broaden the museums' outreach by providing increased exhibition space and educational facilities. The forefront of the proposal integrates various technological innovations and sustainable design moves in the expansion of the museums. This includes the addition of 3 new annex buildings to accommodate galleries to world class museum standard, makerspaces, learning facilities, public forums, ancillary workshops, offices, and the uplift of some of the outdated existing facilities.
In collaboration with façade competition winners Colours of Asia, Farrells is working to design an innovative and 'vibrant' artwork façade that will strengthen the museums' presence as a unique icon within Hong Kong's urban fabric. This involves enhancement works to the facades of the existing buildings including modifications that enable new dynamic spatial conditions for the museum interiors.
A reconfiguration of the current vehicular drop-off creates a new plaza, which will form an active, pedestrian friendly approach to the museums. Architectural and landscape design works around the perimeter of the site will also provide rejuvenation to the surrounding streetscapes and public space within the wider East Tsim Sha Tsui district.