Home » News » Three Farrells' Projects Shortlisted in The 9th CREDAWARD
Three Farrells' Projects Shortlisted in The 9th CREDAWARD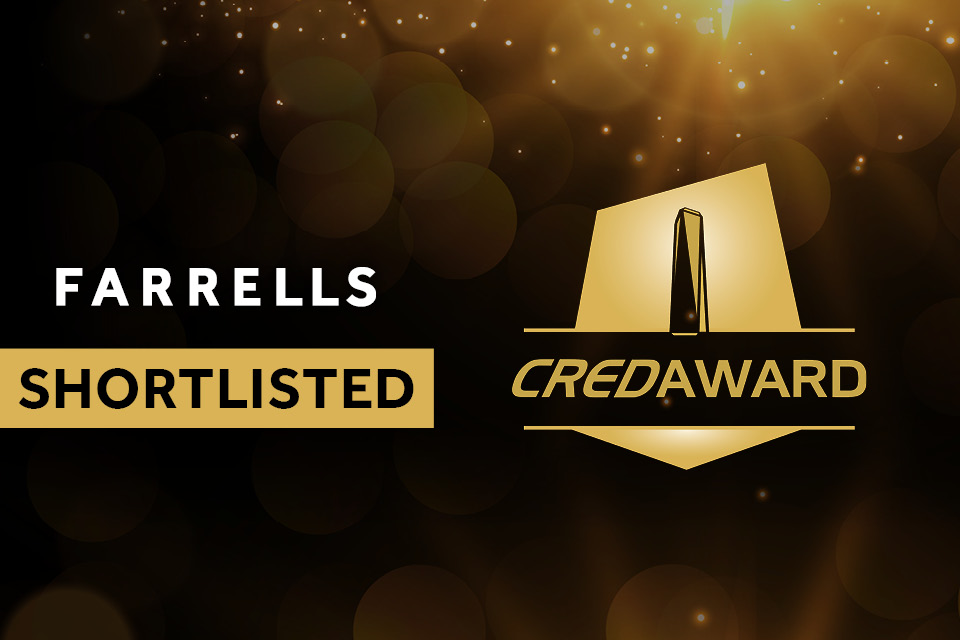 Three Farrells' projects made it to the final round in the 9th CREDAWARD, one of China's leading awards honouring global design excellence in the real estate industry. The three shortlisted projects are The Regeneration Masterplan of The New Shougang Industrial Park, Hangzhou Winland Center, and Qianhai Financial Centre.
This year, 853 entries were submitted by 309 renowned developers and design firms from 17 countries and regions. A panel of judges composed of global academic and real estate experts selected the finalist projects that embody extraordinary innovation and exemplary design thinking.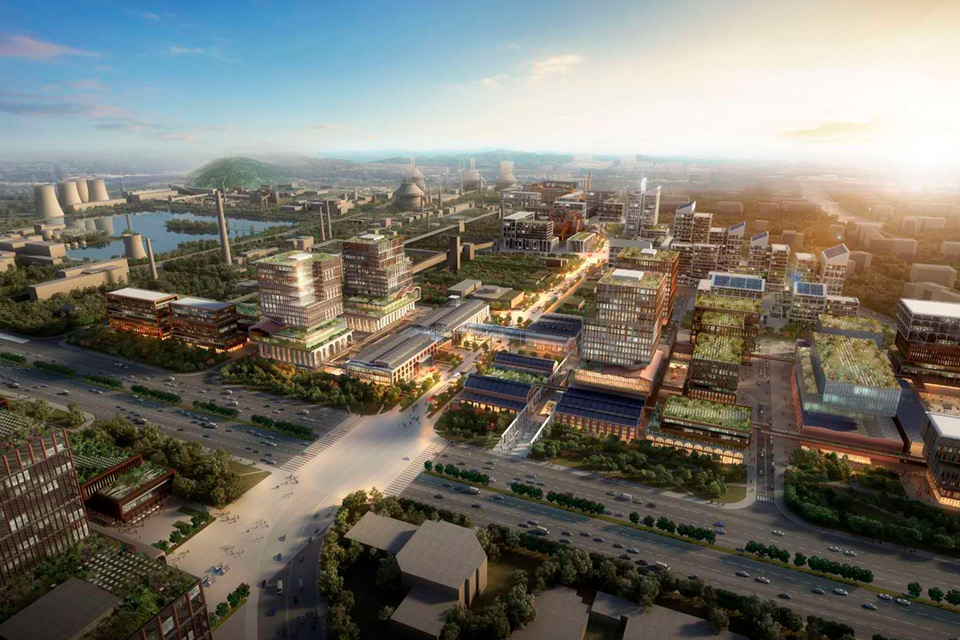 The Regeneration Masterplan of The New Shougang Industrial Park, South and North Area Along The Westward Extension Of Chang'an Avenue (Urban Planning)
Beijing Shougang Industrial Park, a century-old steelwork centre, is the gateway at the western end of Chang'an Avenue. The 2022 Beijing Winter Olympics stimulated the urban regeneration of this industrial site. Our masterplan strategy uses a 'placemaking' approach to develop Beijing's major steelwork hub to maintain a unique identity, crafted from its historic buildings. The adaptive-re-use of factory buildings provides a sensitive urban solution to rejuvenate the site – creating a dialogue between the new and old. The concept of TOD is applied to ensure the development is well connected to the city. It is an ecological and green community, a sustainable regeneration model for the 21st Century.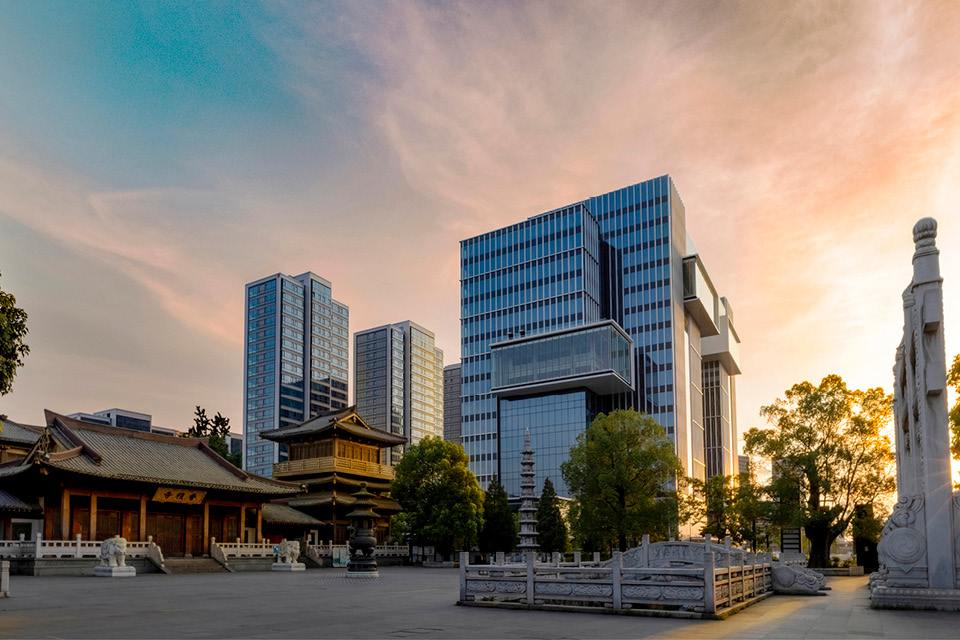 Hangzhou Winland Center (Mixed-use: TOD)
Hangzhou Winland Center is on the banks of the Grand Canal (a UNESCO World Heritage site), the 230,000m² mixed-use project consists of 2 iconic office towers connected to a retail base linking 7 retail villas and 6 residential towers, weaved together by a network of elevated link bridges and sunken courtyard, walkable retail streetscapes, plazas filled with cultural events and residential courtyards. The formality of the masterplan and the architectural expression pays tribute to the significant ancient Xiangji Temple adjacent to the site, by setting back 30 metres to preserve a clear skyline for the temple and preventing it from being overshadowed by the towers. Architectural elements were meticulously selected in a controlled palette of materials, colours, textures and finishes to awaken memories and refresh senses, celebrating the mutual existence of the old and the new.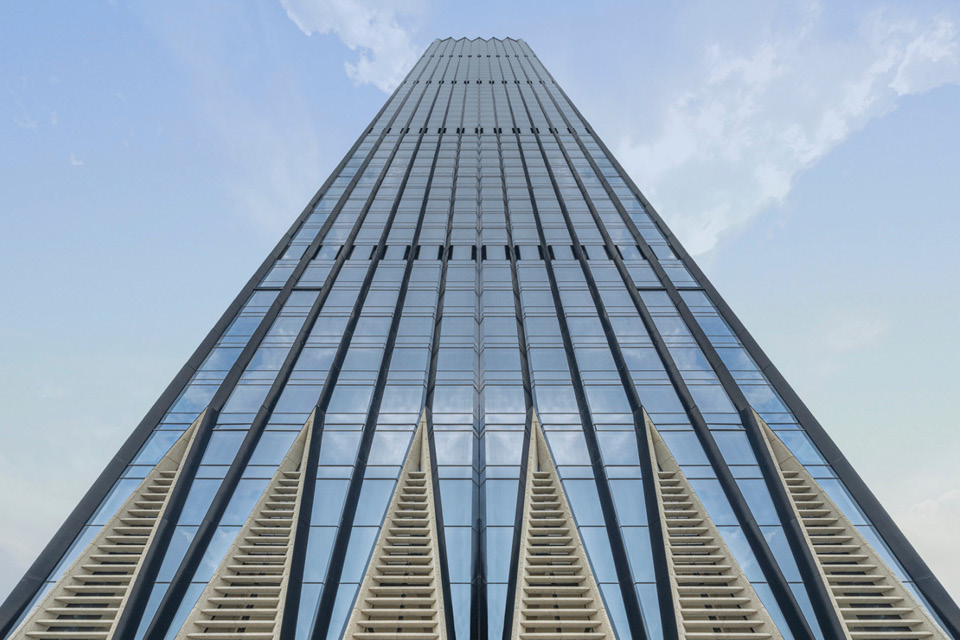 Qianhai Financial Centre (Mixed-use: Workplace)
The Qianhai Financial Centre stands on a prominent site in Qianhai, a new financial business centre adjacent the Qianhai Bay, Shenzhen. Comprising three new skyscrapers, the development forms a distinctive skyline that frames a verdant waterfront park. The development comprises two Grade-A office towers and a serviced apartment that sits atop a retail podium, unified by a central pedestrian axis, forming an oasis in the city for residents, visitors as well as office workers.