Home » News » Farrells to provide Architectural Design Sub-consultancy Services for the Tuen Ma Line Extension
Farrells to provide Architectural Design Sub-consultancy Services for the Tuen Ma Line Extension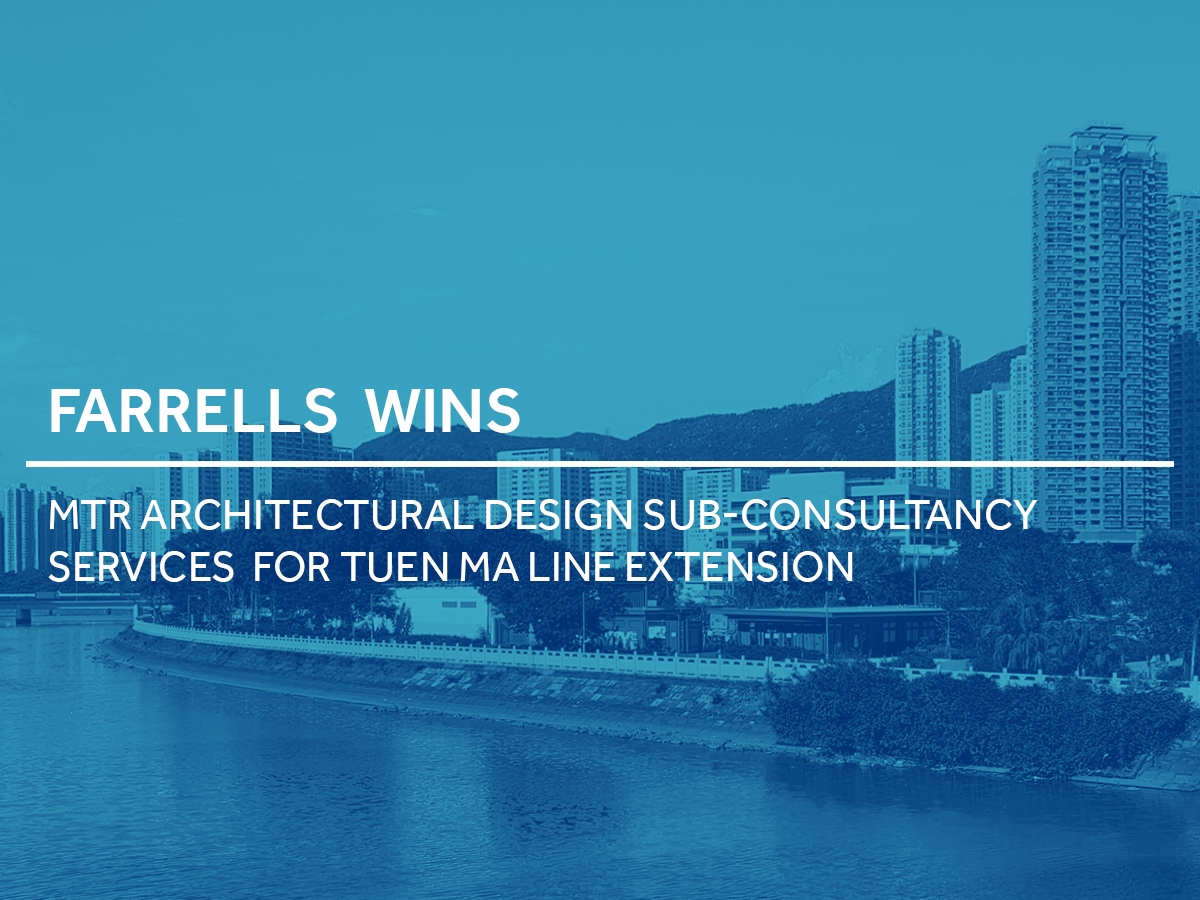 Farrells has been appointed as the sub-consultant to provide architectural design service with AECOM for MTR's Tuen Ma Line Extension. The project envisages extending the existing viaduct structure approximately 2.4km to improve accessibility to Tuen Mun South area.
The scope of services includes a new intermediate station, a new terminal station at Tuen Mun South, River crossing long-span Bridge, the extension of elevated viaduct and the Re-provisioning of existing Tuen Mun Swimming Pool. The construction of the extension is expected to commence in 2023.
Stay tuned for more information.
Read more about our transport projects here