Home » News » An In-Depth Look of Architecture in the Greater Bay Area
An In-Depth Look of Architecture in the Greater Bay Area
Staff in TFP Farrells Hong Kong office. Based in Hong Kong since 1991, Farrells have developed a strong reputation in the Asian market for their design of urban transportation infrastructure projects, landmark skyscrapers and master plans. 
Farrells is featured in the latest edition of The RIBA Journal. The Hong Kong themed article introduces multiple local studios sharing thoughts of working in the region.See below for the excerpts of the article:
[…] Architects first experienced its powerful allure in the 1980s when its economy was booming. With the economic transformation of southern China triggered by Deng Xiaoping's 'Open Door' policy of 1978, Hong Kong emerged as one of the richest places in Asia, second only to Japan in terms of GDP per capita. Like a phoenix rising from the devastation of Japan's occupation during the Second World War and the turmoil in the region caused by the 1960s Cultural Revolution, Hong Kong announced its new-found confidence in a series of world-class iconic buildings: most notably Foster Associates' Hong Kong and Shanghai Bank (1986) and Terry Farrell and Partners' The Peak (1995).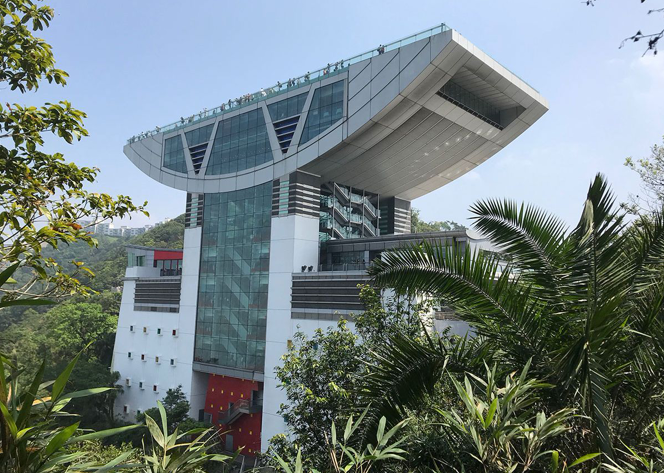 Terry Farrell and Partners, The Peak Tower, 1995. [...] The tower has become emblematic of the city. Hong Kong's chief tourist destination, visitors travel up the tramway to enter its viewing platform and the lush park at the top.
Credit: Helen Castle
[…] Like Aedas, Farrells also focuses its efforts on China. It has 90 staff in its Hong Kong office and a further team of 10 in Shanghai. Farrells established the practice in Hong Kong at the height of the recession in the early 90s when it won three key commissions for Kowloon Station, The Peak and The British Consulate. Its office here has expertise in masterplanning, large-scale mixed use and integrated transit-oriented development (TOD). Terry Farrell's Embankment Place in London, which developed the air rights above Charing Cross station, was the first major example of a TOD when it completed in 1990. It is a model that has become widespread in Hong Kong and China as an essential component of high-density urban design. Retaining the Farrells' brand, but largely working autonomously with respect to design development and project delivery, Farrells in Hong Kong has developed this architect-planner approach for a Chinese context. As director Gavin Erasmus states, they 'know how to do towers' and 'understand the efficiency with which developers approach them'. As the international design architect on a project, it will be typically paired with an LDI to deliver the plot master plan and building/facade design. Its KK100 tower in Shenzhen is the fifth highest in the world with a slender hotel on top.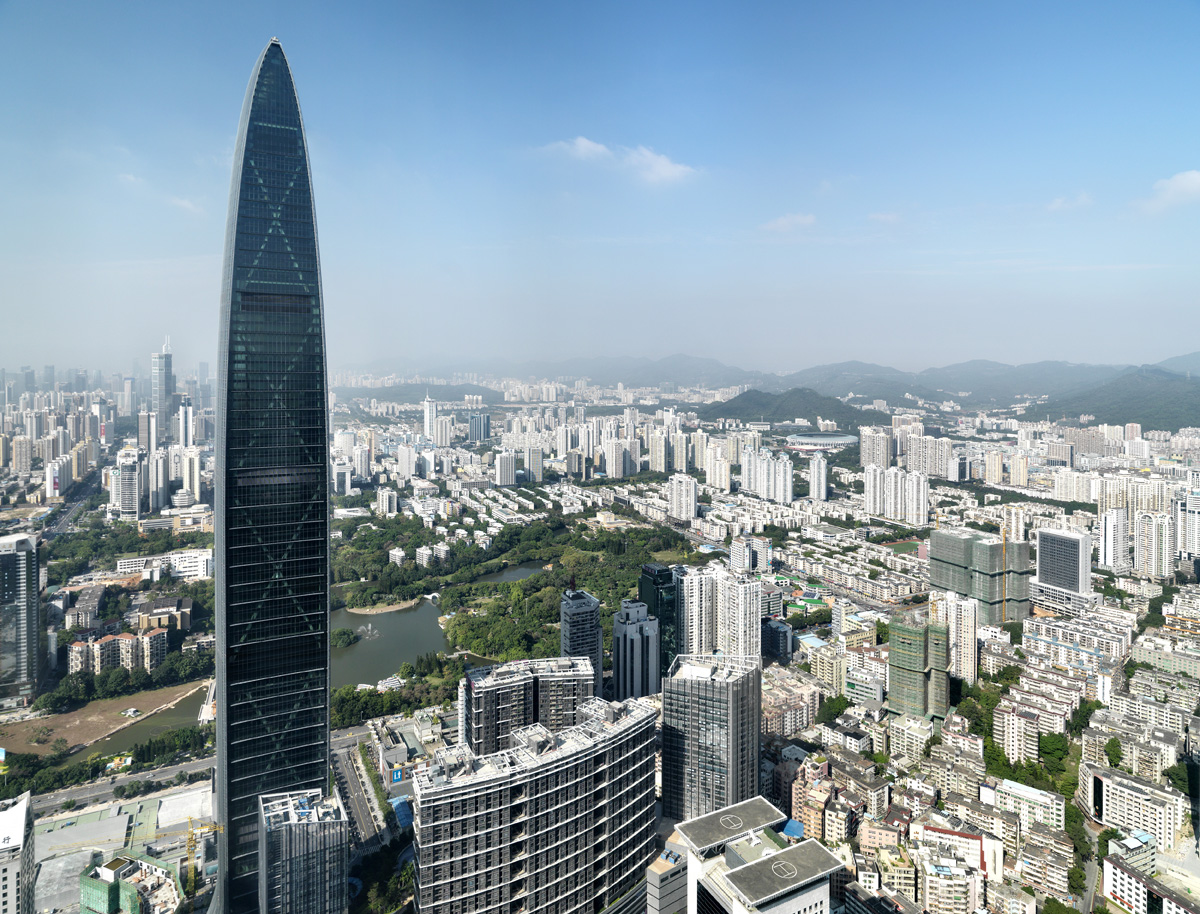 KK100, Shenzhen, 2011. The tallest building in Shenzhen until 2016, it forms the centre for an eight-tower urban regeneration projects.
The speed of development in China is phenomenal. Farrells won One Excellence, the first major development for a new business district in Shenzhen, in competition in 2013; the competition started in October that year and foundations were being laid by that December. The planning framework is constantly evolving and can vary depending on the city and the district. This requires complex phasing to allow construction and design phases to run simultaneously. A building can effectively be at a number of work stages at once. For instance, the basement could be at RIBA stage 5; podium stage 3; and the tower itself at stage 1. There is a will from government to build new districts fast with forward-looking briefs that place an emphasis on new technology and sustainability. At an urban level, the impact of future technology, transport and logistic trends on the city are all being considered, whether it is drones, AVs or the impact of retail on e-commerce. Shenzhen's buses and most of its taxis are electric; the tree-lined avenues create surprisingly green and pleasant streetscapes. It's a speed and complexity relished by associates Matthew Donkersley and Angeliki Koliomichou, who previously worked in London practices. As Donkersley says: 'It provides the opportunity and challenge of working at a bigger scale and faster pace'. He 'enjoys working in larger multi‐disciplinary teams with different cultural and professional backgrounds'.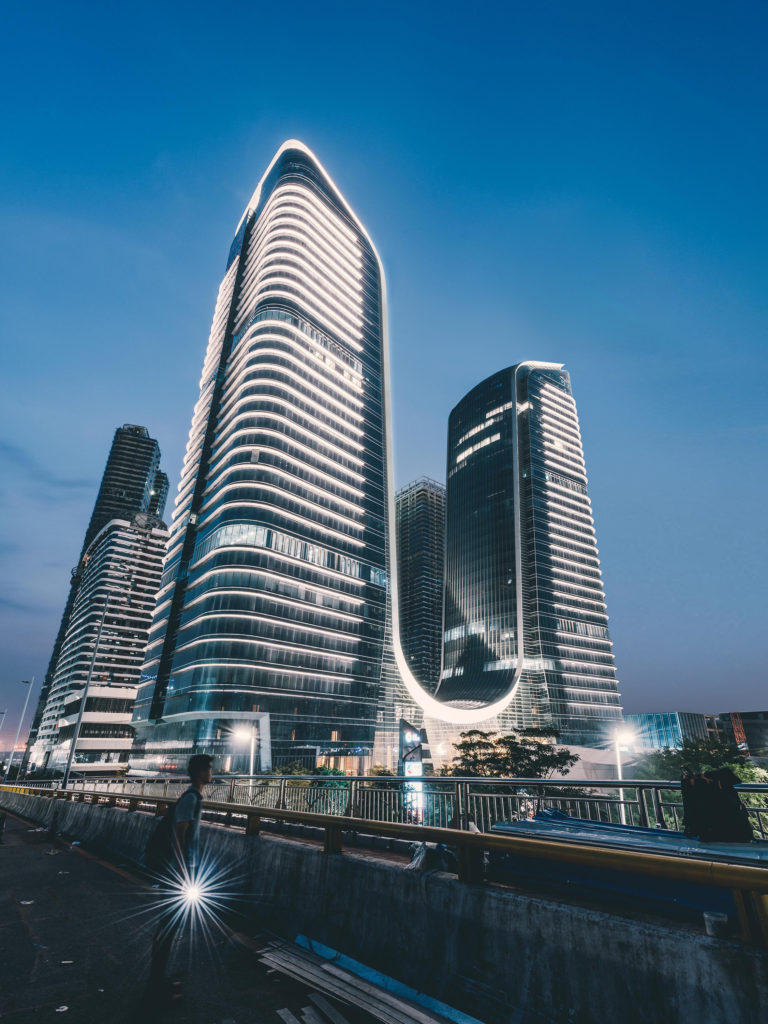 One Excellence, Shenzhen (Under construction). This is the first major development in Qianhai, a new business district in western Shenzhen.
Credit: Image: Eric Cheung c/o Grand Sight Design International