Home » News » The Peak Tower turns 20
The Peak Tower turns 20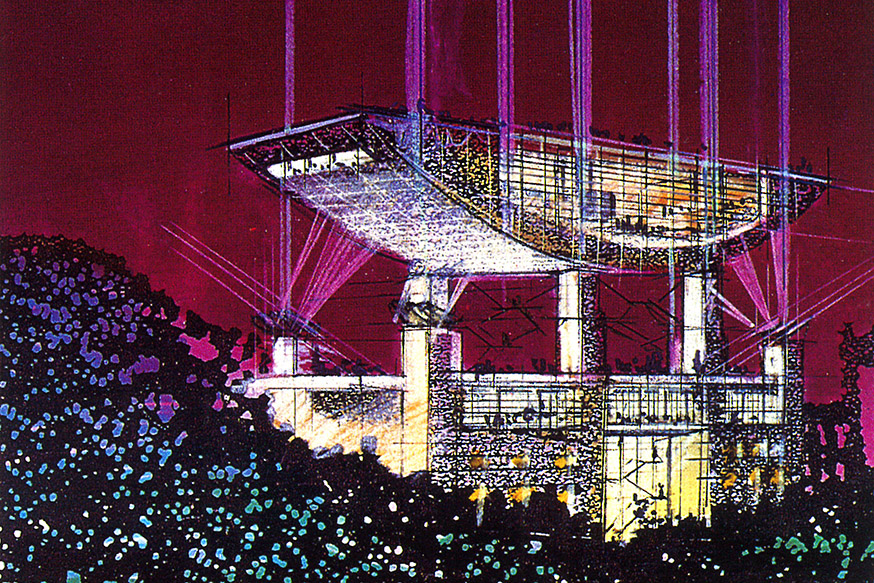 Hong Kong's Peak Tower turns 20 this Sunday. Serving as both a tourist attraction and the terminus of Hong Kong's venerable Peak Tram, the complex was officially opened on 28 May 1997.
Farrells' distinctive postmodern design for the Peak Tower won an international competition to replace a smaller building of the same name. Two decades after opening, the Peak Tower remains one of Hong Kong's most-visited tourist destinations. It appeared on the $20 banknote of the Hong Kong dollar and has become a leading symbol of the city.
Farrells director Stefan Krummeck commented, "This was the commission that first brought us to Hong Kong. The scheme was very complex, as we had to accommodate a cultural and leisure complex atop a tram station, on a very tight site. We chose not to compete with the iconic ridgeline – rather, we picked a building form that would complement it."
Construction of the new tower began on 10 November 1993. Forming an iconic backdrop to Hong Kong's skyline, the building's crescent form was inspired by the site, a valley between two hills. It has given rise to many symbolic interpretations including bowl, boat, wok, or open hands. The solid base, open podium, and floating roof with upswept eaves also refer to traditional Chinese architecture.
The new Peak Tower was part of a larger redevelopment of the Peak. A HK$60-million modernisation of the historic Peak Tram was completed in 1989, doubling its carrying capacity and rendering the original Peak Tower too small to cope with demand. The former car park was redeveloped as a spacious piazza, while the bus terminus was relocated to the site of the old Peak Mansions. Altogether these changes produced a more vibrant and pedestrian-oriented environment at the upper terminus of the Peak Tram, which coincidentally celebrates its 129th anniversary on Sunday, having been opened on 28 May 1888 by then-governor George William Des Vœux.
The Peak Tower commission led to the opening of Farrells' Hong Kong office in 1991. Last year, Farrells celebrated 25 years in Hong Kong with an exhibition entitled Urban Dialogue, which was exhibited at the Fringe Club and the Peak Tower before appearing in Shenzhen in late 2016. It will be exhibited in Shanghai this July before moving to Singapore in the fall.
25 May 2017
Construction began

1993

Opened

May 1997

Client

Hongkong and Shanghai Hotels
We chose not to compete with the iconic ridgeline – rather, we picked a building form that would complement it.
– Stefan Krummeck, Director