Home » News » Two Farrells' Projects Won the Grand Award of HKIE's Excellent Building Award 2023!
Two Farrells' Projects Won the Grand Award of HKIE's Excellent Building Award 2023!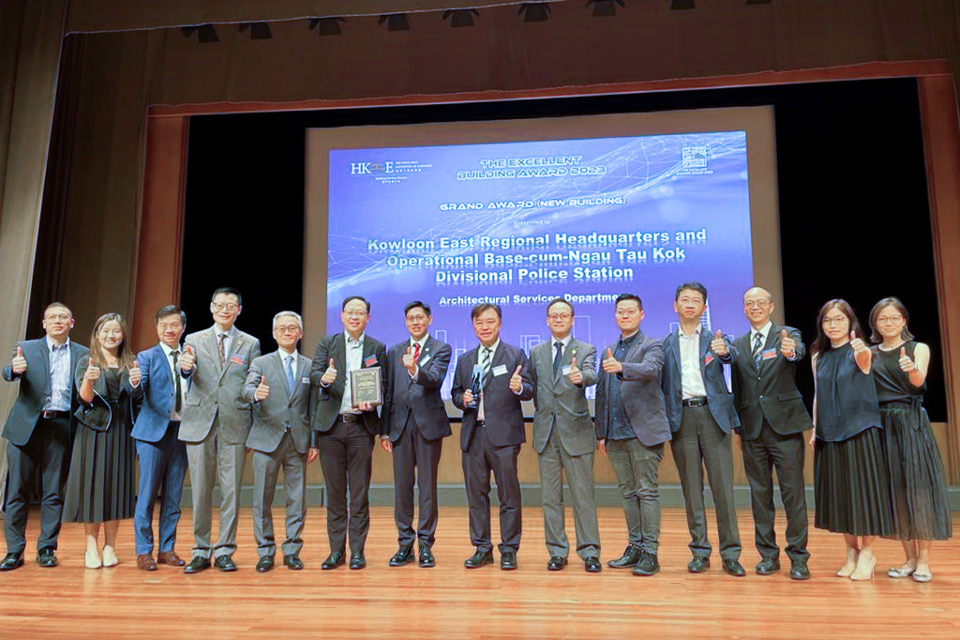 We are thrilled to announce that the Kowloon East Regional Headquarters and Operational Base-cum-Ngau Tau Kok Divisional Police Station, designed by Farrells, has been honoured with the Grand Award for the HKIE's Excellent Building Award 2023! In the same Award our project M+ Museum of Visual Culture, a collaborative effort of Herzog & de Meuron, Farrells, and Arup has also received the Grand Award. Congratulations to the teams!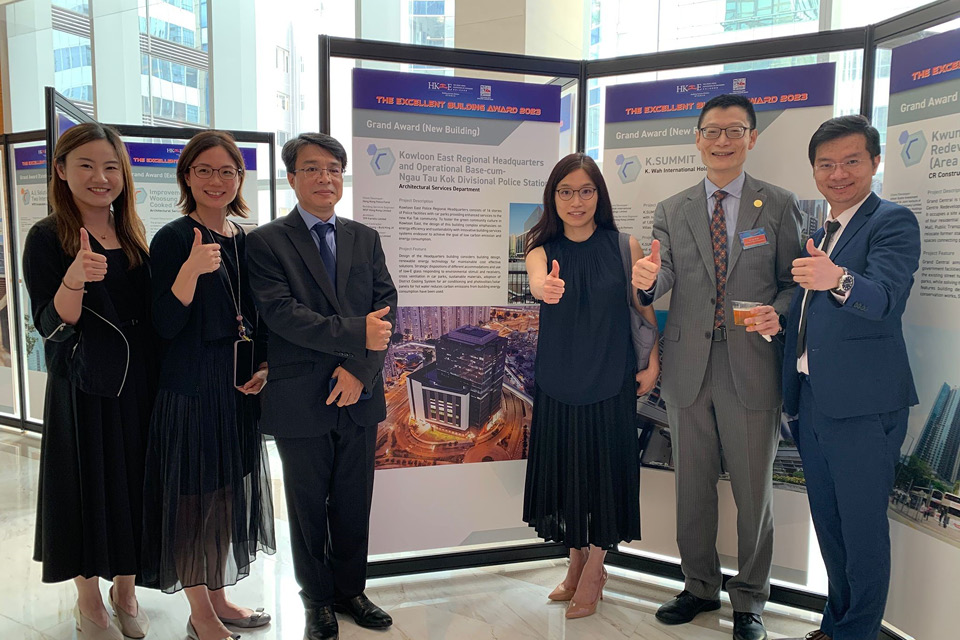 The Kowloon East Police Regional Headquarters is located in the new Kai Tak City, which was a busy airport operated from 1925-1998. Situated amidst a densely populated urban area surrounded by rugged mountains, the airport holds a significant place in Hong Kong's transportation history and serves as a cherished memory for its people. Following its closure, the government created a redevelopment plan to transform the runway strip and surrounding area into a bustling and vibrant commercial district complete with various public facilities.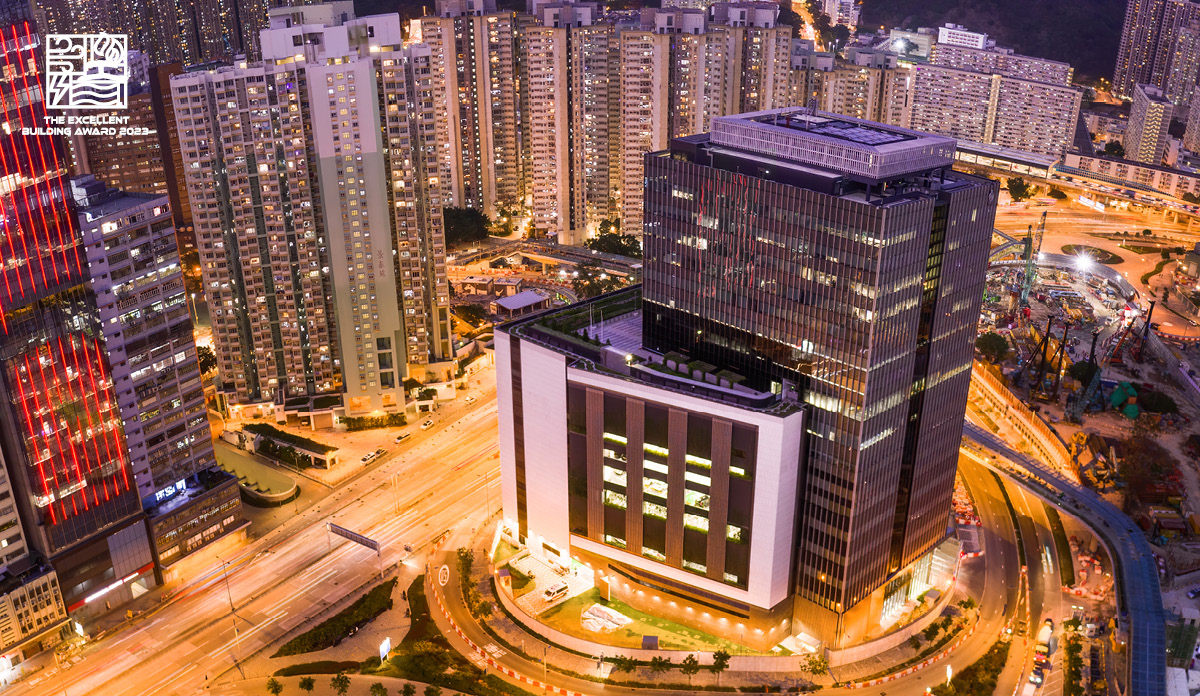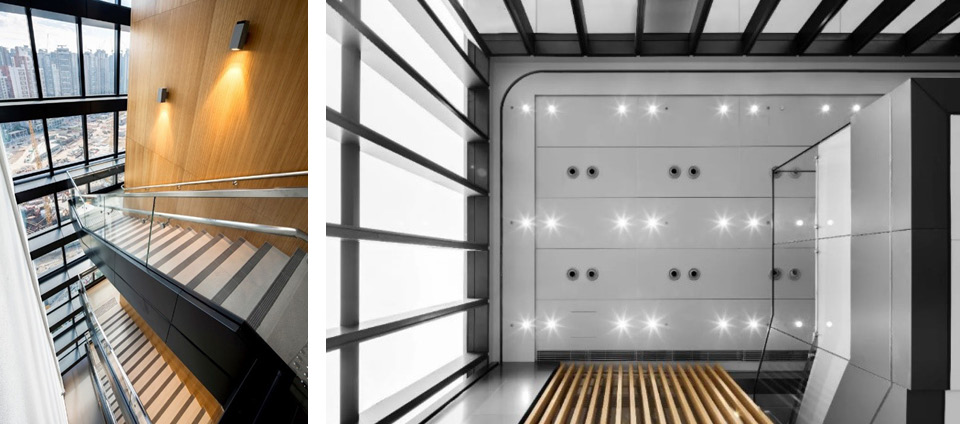 As one of the latest urban additions to the new Kai Tak City, the 16-storey building complex Kowloon East Police Regional Headquarters commenced operations in late 2020, catering to the needs of the new Kai Tak community. It's designed with a focus on energy efficiency and sustainability, promoting a green culture in Kowloon East. The building design and massing reflect the urban planning of the new Kai Tak District on the 30% at grade greenery requirement set up by EKEO. Multi-level of green terraces and vertical green walls are introduced at the building to provide additional greenery effects and sustainability.  The office tower has been intentionally set back from Prince Edward Road East in order to address the site's context and reduce the impact of traffic noise from the main road.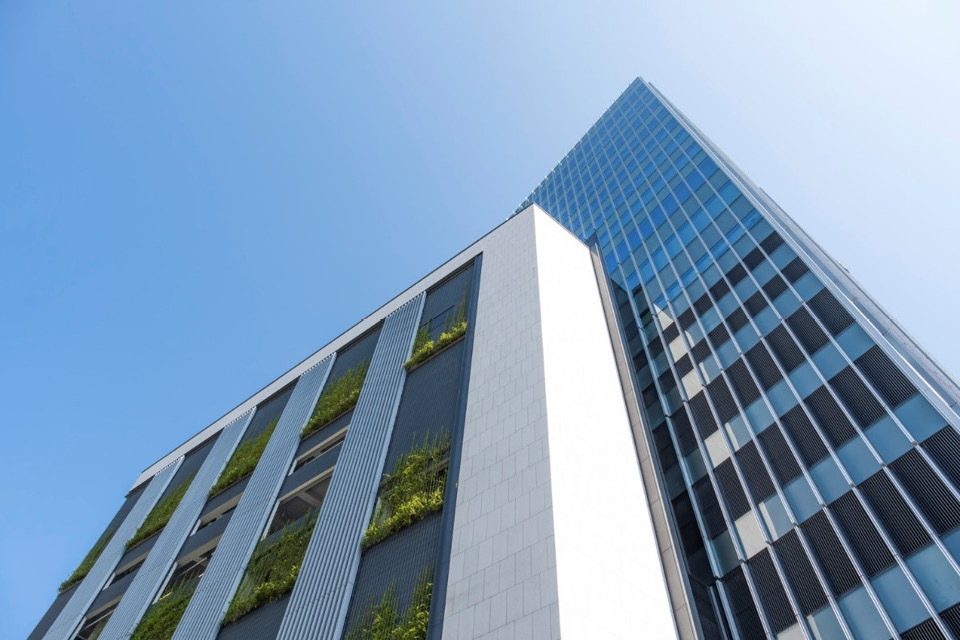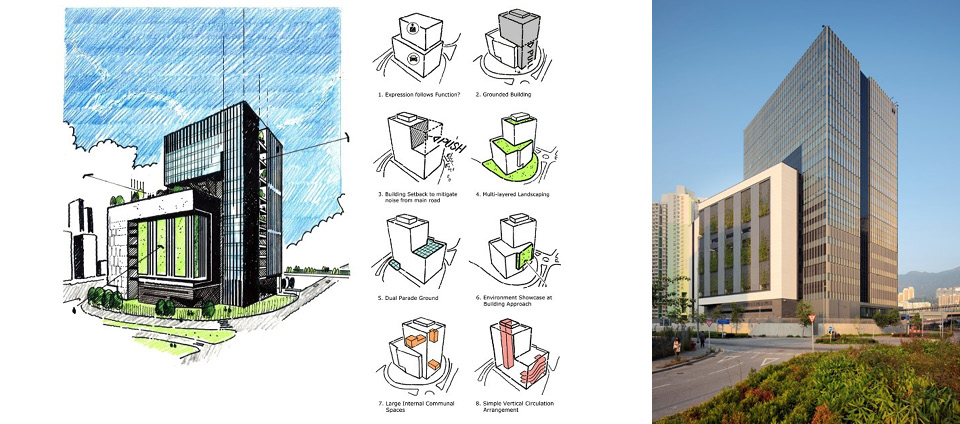 The building incorporates innovative systems to reduce carbon emissions and energy consumption, taking into account building design and renewable energy technologies. The design includes features such as Low-E glass, strategically placed accommodations that respond to environmental stimuli, cross ventilation in car parks, the use of sustainable materials, and AC powered by a District Cooling System. Additionally, photovoltaic/solar panels are used to provide hot water, which helps to reduce carbon emissions resulting from building energy consumption.